Monica Roquitte, WG'90
Co-Chair
Wharton Single Parents Business Networking Group (SPBNG)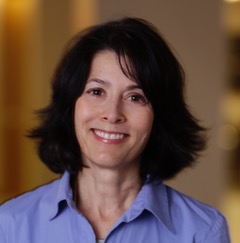 Monica Roquitte is a financial advisor with the wealth management firm, Barnum Financial. She believes that everybody, at every stage in their financial life deserves access to top quality financial planning and information. With that goal in mind she provides retirement, college and general financial planning; insurance and investments; group benefits and employee financial education.
As a Certified Divorce Financial Analyst (CDFA) and a Licensed Clinical Social Worker (LCSW), Monica dedicates a large part of her financial planning practice to divorcing and single parents. Monica has a passion for working with families going through divorce because she has lived through her own divorce and knows that good decisions can transform a stressful life event into a foundation of positive growth for every member of the family. She partners with her clients, their attorneys, and mediators to help them reach practical and fair financial agreements.
Monica has earned an MBA in Finance from Wharton, an MSW from New York University, and a BA in Economics from Wellesley College. Monica holds the Series 7 and 66 Securities registrations.