An Evening with Clive Thompson, Author of Coders
Author Speaker Series
**This event has been cancelled.**

Facebook's algorithms shaping the news. Self-driving cars roaming the streets. Revolution on Twitter and romance on Tinder. We live in a world constructed of code--and coders are the ones who built it for us. From acclaimed tech writer Clive Thompson comes a brilliant anthropological reckoning with the most powerful tribe in the world today, computer programmers, in a book that interrogates who they are, how they think, what qualifies as greatness in their world, and what should give us pause. They are the most quietly influential people on the planet, and
Coders
shines a light on their culture.
In pop culture and media, the people who create the code that rules our world are regularly portrayed in hackneyed, simplified terms, as ciphers in hoodies. Thompson goes far deeper, dramatizing the psychology of the invisible architects of the culture, exploring their passions and their values, as well as their messy history. In nuanced portraits,
Coders
takes us close to some of the great programmers of our time, including the creators of Facebook's News Feed, Instagram, Google's cutting-edge AI, and more. Speaking to everyone from revered "10X" elites to neophytes, back-end engineers and front-end designers, Thompson explores the distinctive psychology of this vocation--which combines a love of logic, an obsession with efficiency, the joy of puzzle-solving, and a superhuman tolerance for mind-bending frustration.
ABOUT THE AUTHOR
Clive Thompson
is a longtime contributing writer for
The New York Times Magazine
, a columnist for Wired, and the author of
Smarter Than You Think: How Technology is Changing Our Minds for the Better and Coders: The Making of a New Tribe and the Remaking of the World
.
As a child growing up in Toronto in the 1970s and 80s, Thompson became fascinated with the first "home computers"—the ones you plugged into your TV, like the Commodore 64, and programmed using BASIC. He was hooked, spending hours writing video games, music programs, and simple forms of artificial intelligence. The obsession stuck with him, even as he went to the University of Toronto to study poetry and political science. When he became a magazine writer in the 1990s, the internet erupted into the mainstream, and he began reporting on how digital tools—everything from email to digital photography to instant messaging—were changing society.
Thompson began with a pessimistic view of the internet's impact on our lives. He worried, like many social critics before him, that society and civility would fall off a cliff. But over the next twenty years, he realized that more often than not when people were given the power of self-expression on a global scale, they produced amazing innovations: Wikipedia, YouTube, collaborative art, crazy new forms of writing like TV recaps, collaborative problem-solving, and the ESP-like awareness that comes from the status-update universe.
Thompson's book
Smarter Than You Think: How Technology is Changing Our Minds for the Better
reveals how modern technology is making us smarter and better connected, as individuals and as a society, despite widespread anxieties to the contrary. From pioneers (Chinese students who mounted an online movement that shut down a $1.6 billion toxic copper plant) to amateurs (a global set of gamers who solved a puzzle that had baffled HIV research scientists for a decade),
Smarter Than You Think
embraces and extols this transformation, presenting an exciting vision of the present and the future.
His latest book continues Thompson's exploration into the intersections of technology and human experience.
Coders
is an immersive anthropological reckoning with the most powerful tribe in the world today, computer programmers: where they come from, how they think, what makes for greatness in their world, and what should give us pause. In nuanced portraits,
Coders
takes us close to some of the great programmers of our time, including the creators of Facebook's New Feed, Instagram, Google's cutting-edge AI, and more. Along the way, Coders thoughtfully ponders the morality and politics of code, including its implications for civic life and the economy. Programmers shape our everyday behavior: When they make something easy to do, we do more of it. When they make it hard or impossible, we do less of it. Thompson wrestles with the major controversies of our era, from the "disruption" fetish of Silicon Valley to the struggle for inclusion by marginalized groups.
Today, Thompson is one of our most prominent technology writers, respected for his deeply reported longform stories that get beyond headlines to harness the insights of science, literature, history, and philosophy. He writes not only about inventors, but also about how everyday people use technology—often quite unpredictably. In addition to The New York Times Magazine and Wired, he writes for Mother Jones and Smithsonian and is the tech consultant for CBC's Q radio program. He is also one of the longest-running bloggers, having launched his science and tech blog Collision Detection in 2002.
When:
Thursday, September 19, 2019
6:00pm - 8:00pm
Where:
Midtown location (
Note: Address will be sent via email to all registered guests 24-48 hours prior to the event to the "Primary Email" address listed in your profile. Please review your profile to confirm that the email address listed is correct.)
Cost:
WCNY Supporting Members - $30 (WCNY supporting membership costs $95/yr at
Join/Renew Membership)
Other Wharton Alumni & Alumni Guests - $50
Gold & Benefactor Members - $10
Click here to register
. Please
register early
as events can and do sell out quickly.
Lite bites from Ox Verte and water will be provided.
Due to building security requirements, you must pre-register for this event. Walk-ins cannot be accepted.
Registration is subject to availability and will close on Wednesday, September 18th at 4:00PM- No Exceptions!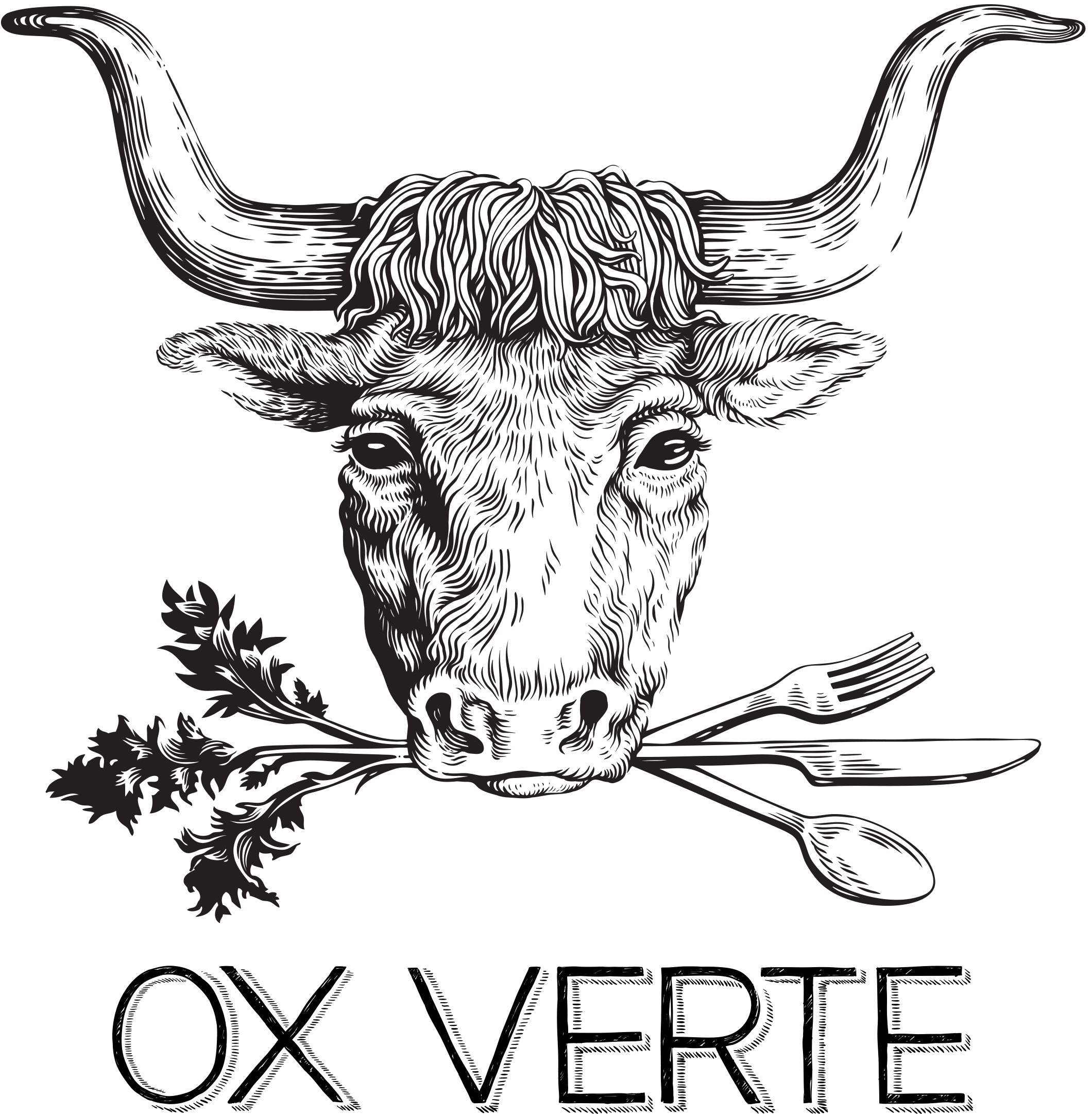 Ox Verte
Ox Verte
is a plant-forward food company working to reinvent office lunch and breakfast. At Ox Verte, we want to make seasonally-fresh, locally-sourced food an everyday occurrence, and offer wholesome meals that can nourish our bodies and nurture our communities.
The Company was founded in Feb. 2015 and serves groups sizes 10 - 1000 in NYC. Ox Verte is also a
Certified B Corporation
, a leader in the global movement to use business as a force for good. Read about us in
Food+Tech Connect
or
Edible Manhattan
or check out our
Instagram
.
Cancellations must be made at least 48-hours (business day) prior to the event date by sending an email to
Gabriela Sanchez
. Refunds or credits for future events are not available for any no-shows or late cancellations.