Nigel Edelshain, WG'93
Board Member, Former Board Chairman, Former President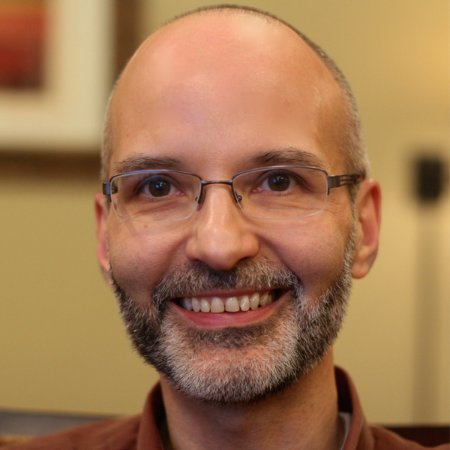 RESIDENCE:
Woodcliff Lake, NJ
FAMILY:
Wife Laura Dowden, kids Sophie and Lydia (3-year-old twins) and Nathaniel (18 months old)
BIRTHPLACE:
London
WHARTON GRADUATING YEAR:
Wharton MBA, 93
UNDERGRAD:
Microelectronics (aka silicon chip design), Edinburgh University, Scotland, 1986
DOING NOW:
CEO, Sales 2.0, since 2002
PROFESSIONAL HISTORY:
2002-2001 Partner in EBMatch.com (dot-com start up),
2000-1998 Sales Manager and Sales Executive at Starpoint Solutions (600-person IT services firm working with Wall Street banks),
1997-1995 Paradigm Solutions (150 person IT services firm working with Wall Street banks),
1995-1993 Product Manager MBI Inc (marketing position at 2nd largest direct mailer in U.S. marketing leather-bound collectible books)
BACK STORY:
My background is as an electrical engineer. In my first job at Texas Instruments, I spent two years working on a product and then was told by a marketing person that it would never be used as there was not demand for it. I decided I better get into marketing to find out how that could happen. I was in marketing at another chip company, NEC, when I decided I didn't really know enough about marketing and applied to b-school. I went to Wharton, started studying marketing but fell in love with the entrepreneurial courses. After graduation, I spent some time at a direct marketing company (junk mail), until a Wharton classmate referred me to a technology company in NYC, where I did MBA-type things - business plan writing, marketing materials, partnership management., etc After a year they said, Great work, but we don't have any more of that kind of work for you, so you have two choices: (1) Leave, (2) Join the sales team. I joined sales! The company got sold about a year later (using the business plan I wrote) to a big software company.
I left for my first full-blooded sales position at a company selling IT to Wall Street banks. They told me how great they were at sales and I was attracted to learning to be the best (my Number 1 characteristic is that I love to learn!). But on Day One, my sales manager said, There's the phone, there's the computer, tell me when you've made some sales - not exactly the intense sales training I was looking for. Luckily, I made my first sale at the brink of being fired and noticed there was a process to what I did. I kept repeating that process for the next year and became the company's top salesperson, with $2 million plus in sales. I got promoted to sales manager but instead took my first real entrepreneurial shot at a dot-com start-up with a colleague. When we couldn't get funding, I fell back on consulting to tech companies on how to improve sales, which grew into my current company.
Along the way, I realized the sales profession does not have a science behind it, so my current company, Sales 2.0, is focused on services and products that take sales to the next level and introduce a scientific approach to sales.
WHARTON NY VOLUNTEER POSITION:
I was president of WCNY before Kenny Beck. I got the position because when I graduated from Wharton in 1993, I started a newsletter for Wharton entrepreneurial alumni, and this became only the 2nd functional club for alumni after the Healthcare club. Then-President Tom Courtney noticed our thriving Entrepreneur Club and invited me to a WCNY board meeting, where they sucked me into the process. I became active organizing events, and when elections came, Tom nominated me for president.
WHY DID YOU VOLUNTEER FOR THIS POSITION?
I have a passion for running a small business, and WCNY is like a small business.
ACCOMPLISHMENTS & VISION:
People said I really grew the club, and I always thought Tom Courtney did. Now Kenny has taken it to another level. The biggest challenge in any small business is succession. One of my greatest achievements was picking Kenny as the next president. He has done an amazing job, especially having the courage to bring back the Joseph Wharton Dinner, which I felt was too risky. He's literally doubled the Club's revenue.
NEED FROM WHARTON ALUMNI:
We just need more and more alums signing up to the club and attending events.
JUST LIKE TO MENTION ...
I'd love to connect with all Wharton alums who care about being better at sales. My current passion and business is to take the sales profession to the next level. It's really in a poor state as a true profession right now. Sales is not taught at Wharton (other than in a tiny way). A dream of mine is to be instrumental in changing that. I hope to be able to make Wharton a leader in teaching sales within the next decade (once I've had time to grow my business a bit more). I'd love to teach there part-time someday. Most Wharton MBAs and many faculty think sales is beneath them, but people had the same attitude when Joseph Wharton opened the first business school!
CONTACT INFO:
Nigel Edelshain
CEO
Sales 2.0
nigel@sales2.com
www.sales2.com