Traction Revisited: Navigating the Ins and Outs and Ups and Downs of Career Cycles
Career Speaker Series

This event has sold out. Click here if you would like to be added to our waitlist.
This interactive program, presented by
George Bradt
, a recognized authority on executive onboarding and transition acceleration, and
Chuck Forgang
, an experienced Executive Employment and Corporate attorney, will focus on certain critical junctures in a professional's life, in particular joining, advancing in, and leaving jobs and companies. It's about "taking control" of these events to the extent possible, when strategizing these moves in advance and endeavoring to set forth a blueprint for one's own professional future.
The old concept of lifetime employment is virtually extinct, and the current economic climate has led to many layoffs and job insecurity. Our speakers suggest that careers don't travel in straight lines as often, and that we're constantly reinventing ourselves. Thus, our speakers believe that this requires increasingly
proactive
management of all stages of Career Cycles and, especially, the beginning and ending of each job, whether advancing or moving within a company or moving to another company. Indeed, our speakers also believe that many of these considerations similarly apply to those in transition, and accordingly the program will address a number of these concerns as well.
The speakers will walk us through their view of job cycle stages, and, of course, subject to the recognition that everyone's facts and circumstances are different, offer thoughts on how one might approach each from managerial and contractual perspectives.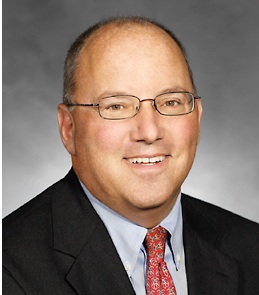 George Bradt
has a unique perspective on transformational leadership based on his combined senior line management and consulting experience. After his education at Harvard and Wharton, George progressed through sales, marketing and general management roles around the world at Fortune 500 companies including Unilever, Procter & Gamble, Coca-Cola, and then J.D. Power and Associates as chief executive of its Power Information Network spin off. Now he is a Principal of The CEO Connection and Managing Director of PrimeGenesis, the executive onboarding and transition acceleration group he founded in 2002. Since then, George and PrimeGenesis have reduced the risk of failure fourfold for executives they have worked with - from 40% to 10% - based on their own team, tools and perspective on delivering better results faster. George is the author of three books on Onboarding and two on parenting ("Back-To-School Chats"). 203.323.8501;
gbradt@primegenesis.com
;
www.primegenesis.com
.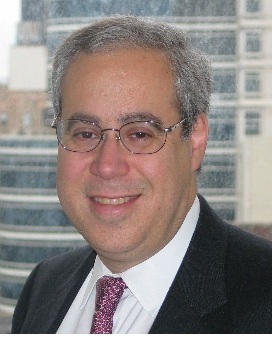 Charles ("Chuck") Forgang
is a New York-based Executive Employment and Corporate attorney. The core of Chuck's employment law practice consists of counseling and representing executives, professionals and consultants in the negotiation of their Employment Agreements, Offer Letters, Severance (Termination) Agreements, Consulting Agreements, and related equity or partnership arrangements. Chuck is a member of the National Employment Lawyers Association/New York Chapter, and he additionally serves on the Executive Committee of the Wharton Club of New York, as Vice President, Career Development. His law practice serves clients in a wide range of industries, including financial services, communications, media, technology, marketing and manufacturing, as well as in the legal and health care professions and education. Prior to founding his own law firm, Chuck was a partner at Epstein Becker & Green, P.C., a 300 attorney national law firm, and had earlier been associated with the law firm Weil Gotshal & Manges LLP. Chuck is a graduate of Penn (Wharton) and Columbia Law. 212.938.0500;
cforgang@forganglaw.com
;
www.forganglaw.com
.
WHERE:
Wednesday, March 9, 2011
6:00 PM - 8:30 PM
Where:
Ernst & Young
5 Times Square, 23rd Floor
(42nd Street & 7th Avenue)
New York, NY 10036

With special thanks to Ernst & Young
.
COST:
Members - Free (a benefit of membership)
Non Members - $40.00
Due to building security requirements, you must pre-register for this event. No walk-ins will be accepted.
Registration closes on Wednesday, March 9th @ 10am -- No Exceptions!!
Cancellations must be made 48-hours prior to the event by calling 212-463-5559 or by sending an email to
gsanchez@whartonny.com.
This event has sold out. Click here if you would like to be added to our waitlist.
Click here to buy tickets!!!