Carol Vinelli
Penn Club Business Networking Group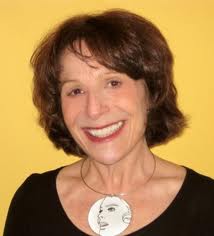 Carol Vinelli is an executive coach who helps professionals harness their strengths and skills to achieve maximum fulfillment in their careers and personal lives. She has over 30 years of business successes as an entrepreneur, sales executive and business coach.
Her resourceful roll up your sleeves, get it done attitude, coupled with her astute observation skills contribute to the successes of her clients and their tangible measurable achievements. She uses values assessment tools and one on one coaching to help her clients' create awareness about the impact of their interpersonal styles on both themselves and others. Her clients learn how to effectively use their EI (emotional intelligence) to maximize their contributions to their organizations and the lives of their employees through improved personal interactions. Carol is instrumental in helping her clients' clarify their focus, set goals, and map out action plans, empowering them to deliver practical and sustainable solutions, to complex situations.
Carol received her coaching certification from iPEC (Institute of Professional Empowerment Coaching) and is also trained in EI (emotional intelligence.) She works privately with business executives seeking career advancement or career transition. She also works with other consultancies at major organizations on team building.
Carol has been instrumental in motivating others to be confident in their own abilities and to take risks that challenged their comfort zones. While Vice President of Sales for a contract furniture firm, she taught many young designers and architects how to expand their businesses and become more profitable.
As Vice President of Sales, Carol's highly developed skills in business analysis, marketing, and communications helped the company recognize over $70 million in sales in an eight-year period with a client retention rate of over 90%.
Carol is committed to helping others discover fulfillment and passion in their careers. She volunteered at WIBO, (Workshops In Business Opportunities) a Not For Profit organization, that helps entrepreneurs learn how to launch their own businesses. She taught the course section on sales and marketing. She also facilitated groups for WIBO graduates on discovering how to differentiate themselves from their competitors.
Carol's multi-leveled interests and love of adventure have taken her around the globe, at one point to San Paulo, Brazil, where she established two new businesses simultaneously. Carol designed a conversation skills course for Brazilian businessmen in private companies, which became an instant success. Her one-person business mushroomed into a significant firm in less than a year. Concurrently, Carol's passion for local art led her to establish a consulting service for young artists. She acted as a mentor and coach, teaching self –confidence and marketing skills to many who never believed they could earn their living pursuing their passion. Carol's successes came despite the challenges of a different language and culture.
Carol has a BA from NYU, where she double majored in Psychology and History, and an MBA from Rutgers University, with an emphasis on Marketing and Finance. Additionally she holds a Coaching Certification from Institute for Empowerment Coaching (iPEC), is trained in Emotional Intelligence through iPEC, and is a member of the International Coaching Federation.
Carol has spoken several times at the Penn Club, Fordham University, NYIT, FENG, and HBF. She recently gave a workshop at the Wharton Club NY on how to move your career forward when you have a bad boss.
Carol facilitates a monthly networking luncheon for the Wharton Club NY. She additionally facilitates a group for the Penn Club NY for club members in transition.