Carl E. Rosen, WG '77
VP, Career Development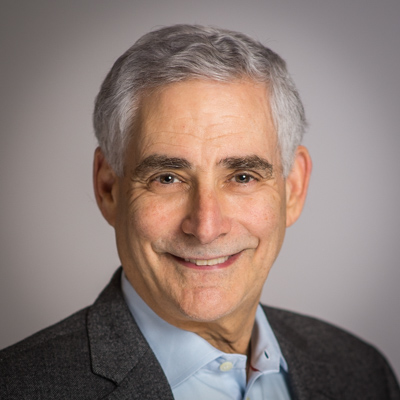 RESIDENCE:
Stamford, CT
FAMILY:
Wife: Arlene
Children: Andrew (WG '07), Alyssa
BIRTHPLACE:
Providence, RI
OTHER DEGREES:
B.S. Civil Engineering, Tufts University
DOING NOW:
Principal, Shelter Rock International, LLC, a consulting company specializing in the luxury industry
Bulova Historian
PROFESSIONAL HISTORY:
Chief Operating Officer, Bulova Corporation
President, Bulova Swiss, S.A.
Chief Information Officer, Loews Corporation
BOARDS:
Trustee, Tufts University Alumni Association
Trustee, Schoke Jewish Family Service of Fairfield County
Former President, Temple Sinai, Stamford, CT
BACK STORY:
After Wharton and a stint at Continental Can Company, which at the time was the world's largest packaging company, I joined Loews Corporation which had just acquired Bulova. Having demonstrated the ability to master new challenges, I spent the next 30 years with Loews and Bulova always looking forward to the next one. At one time, I was simultaneously the Chief Information Officer for Loews, a large conglomerate, and the Senior Vice President of Bulova overseeing, among other areas, the US sales organization. It was an exercise in time management and hat-changing.
I enjoyed getting involved in all aspects of the organization and developed expertise in international distribution, operations, sales management, licensing, information systems, supply chain, international sourcing, engineering, quality control and due diligence. So when Bulova decided to partner with HSN (Home Shopping Network), I was tapped to be the on-air host because I could best represent the company with credibility and depth of product and industry knowledge. I also appeared on the History Channel's Modern Marvels on a segment about the BulovaAccutron. The episode continues to repeat; unfortunately there are no residuals.
I elected early retirement from Bulovato pursue new professional challenges through my consulting company, Shelter Rock International, LLC. I help watch and jewelry brands expand internationally and secure licensing opportunities. I have been appointed Bulova Historian and have developed an archive, assisted in creating the book, Bulova, A History of Firsts, and am working on a Bulova museum. As Strategic Partner of GoSpotCheck, a mobile app for monitoring field teams, I assist in expanding this business development tool to the luxury and fashion industries.
I have been active in non-profit and community organizations including the Wharton Club of NY. Not only have I met some fascinating people, but also have had the opportunity to run programs that have been personally rewarding and well received. In 2018, I became the VP of Career Development.
I have been serving in leadership positions of non-profits since high school and have found them personally rewarding, but also valuable from a personal development perspective. In Wharton terms, there is a tremendous potential for a real Return-On-Volunteering (ROV.) In reflecting on my role as president of non-profits, I realized that it helped me when I had to run board meetings as President of Bulova Swiss, S.A. My platform skills as guest host on the Home Shopping Network were more developed because of my experience in addressing the entire congregation as temple president. So, I decided to organize a Wharton Club of New York program, "Non-profit Boards – Finding a Perfect Match." As a panelist at the event, I encouraged Wharton alumni to maximize their experience with non-profits; it can lead to improved professional and leadership skills, career and social networking opportunities and personal development. I offered two things to remember: 1) each board or committee should be better because of your input, and 2) you should be a better individual because of your participation.
FUTURE:
I plan to spend time on a balance of professional, volunteer and family activities. I have been fortunate to have traveled extensively around the world both on business and for pleasure and appreciate cultural differences in business and approaches to life. My wife and I traveled to Greece and Turkey on a sailboat cruise, an experience I was able to share in an article in a watch and lifestyle magazine, Chronos. We have also traveled to the Baltic Countries, the Galapagos, Israel, and Cuba. We have trips planned to Spain and Tanzania. I also hope to serve on corporate boards where I can be actively engaged and draw upon breadth of knowledge.
INFLUENCES:
Everything and everyone in life is an influence, be it positive or negative. In the corporate or non-profit world, always observe. A bad experience is as much a learning opportunity as a good one. My volunteer efforts have taught me a great deal, but the underlying philosophy is that we must all be citizens of the world. We have been fortunate to have had a Wharton education, but with that, there is an obligation to give back. You have the opportunity to be an influence on others. As a parent, your obligation is to give your children grounding and wings.
JUST LIKE TO MENTION ...
Sometimes we are asked to name something that people don't know about you. Well, I play the bassoon, and last year I started taking lessons again. Why did I put this here – just to encourage you to sometimes follow your passion.
CONTACT INFO:
Carl E. Rosen, principal
Shelter Rock International, LLC
www.shelterrockinternational.com
203.329.0318
carlerosen@gmail.com