Charles (Chuck) Forgang
Law Offices of Charles S. Forgang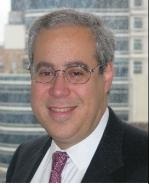 Charles (Chuck) Forgang, Wharton '78, Columbia Law '81, is an Employment and Corporate attorney, with over 30 years' experience in advising executives, professionals and consultants seeking their own personal counsel, as well as entrepreneurs/business owners, privately-owned and publicly-held companies and nonprofit organizations. Prior to founding his own law firm in midtown Manhattan over 12 years ago, he was a partner in the New York Office of the national law firm Epstein Becker & Green, P.C., having previously been associated with the law firm of Weil, Gotshal & Manges LLP.
The core of Chuck's Employment Law practice consists of counseling and representing individuals in the negotiation and structuring of their Employment Agreements, Offer Letters, Severance (Termination) Agreements, Consulting Agreements, Non-Competes, and other employment-related matters. His practice serves clients in a wide range of industries, including financial services, marketing, media and communications, technology, and manufacturing, and as well as in the legal and health care professions, education and non-profit organizations.
Chuck is the Executive Vice President, a member of the Executive Committee and leads Career Development for The Wharton Club of New York, the alumni organization for 30,000 of the 90,000 worldwide graduates of The Wharton School. He was further selected as the "Employment Law for Employees" member of the New York Chapter of the International Network of Boutique Law Firms, and is also a member of the New York Chapter of the National Employment Lawyers Association. He has served on the Board of Directors of several not-for-profit organizations, and is a Charter Member of The Penn Club of New York.
Chuck is frequently called upon as a guest speaker for numerous professional organizations, universities and alumni associations.
212-938-0500;
www.forganglaw.com