Leading Successful Change: 8 Keys to Making Change Work
*NEW DATE*
Speaker Series Event
We live in an era where constant change is the norm. Given globalization, increased competition, and constant technological turnover, no organization can run in place: change is not optional. However, the sad fact is that the clear majority of change efforts fail. As authors Gregory P. Shea and Cassie A. Solomon argue, they do not fail for a lack of trying or leadership. Chances are you have led or been part of a failed change. But why did it fail and how can the next change be successfully implemented?
Shea and Solomon deal with the real reasons change efforts fail—and how that failure can be avoided. They argue that change—real change—means changes in behavior and that the work environment itself is the greatest obstacle to making behavioral change stick. They reveal a tested method for leading successful change, which they have developed over a combined 50 years of helping organizations do just that.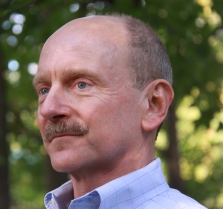 Gregory P. Shea, PhD
, is president of Shea and Associates, Inc. He is also adjunct professor of management at the Wharton School of the University of Pennsylvania, active in its Aresty Institute of Executive Education and a faculty associate of the Wharton School's Center for Leadership and Change.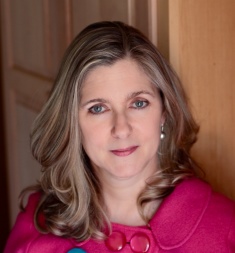 Cassie A. Solomon
is the president and founder of The New Group Consulting, Inc. and the creator of RACI Training, a company devoted to using the RACI tool to improve accountability and decision-making practices. She is also a principal in the Coxe Group and has taught change management to health care executives at Wharton's Leonard Davis Institute of Health Economics as well as to executives in its Aresty Institute of Executive Education since 1992.
When:
Thursday, January 16, 2014
6:00 PM to 8:00 PM
Where:

Midtown Location (
Note: Address will be sent via email to all registered guests 24-48 hours prior to the event to the "Primary Email" address listed in your profile. Please review your profile to confirm that the email address listed is correct.)

Cost:

WCNY Supporting Members - $20.00
Silver, Gold & Benefactor Members - $0
Other Wharton Alumni/Guests - $40.00
WCNY supporting memberships start at $95/yr. Join/Renew your membership today!


The first 10 sign ups will receive a copy of the book. Note: You must attend the event to receive the book.

"Greg Shea and Cassie Solomon have written a novel and valuable resource for leaders of change."
- Michael Useem, Professor of Management, Wharton School, and author of The Leader's Checklist.

Click here to register
Due to building security requirements, you must pre-register for this event. Walk-ins cannot be accepted.
Registration will close on Tuesday, January 14 at 4:00 PM- No Exceptions!

Facebook
Twitter
LinkedIn