Social Media Workshop: On-Line Strategies for Managing Your Career
Career Speaker Series
On-line social media has significant impact on the workspace. Social media platforms such as LinkedIn, Google+, Twitter, Facebook can be instrumental for successfully enhancing your career.
However, simply signing-up with LinkedIn and connecting with some former coworkers is not going to take you far. Social media is not just about technology, it is more about creating your on-line brand and the art of social science.
Join us for the social media hands-on workshop and let our experts teach you practical ways of managing your social media experience.
Some of the proposed topics to be covered in the session:
Using social platforms strategically.
LinkedIn - Do's and Don'ts.
Managing your personal brand.
Maximizing your marketing efforts through LinkedIn.
Premium and Business Plus packages - do I need them?
Privacy settings in LinkedIn.
Joining Discussion Groups.
Following companies.
Tips & techniques for effective searches.
Skills and endorsements.
How recruiters use LinkedIn.
How often should you update your profile?
Should you LinkIn to everyone who invites you?
Maximizing networking.
Advanced search techniques.
Should the Profile match your resume?
Recommendations - should you have them? Should you give them?
Other networking tools to consider.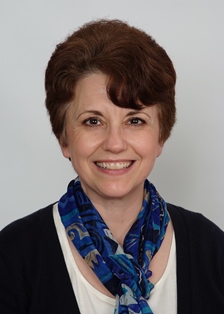 Elese Tonelli
Elese Tonelli is SVP, Director of Professional Services for Lee Hecht Harrison. In her role, Ms. Tonelli is responsible for the quality and delivery of service and programs to all clients within LHH's four NJ offices. In her 15 years within the career management field, Ms. Tonelli has worked extensively with senior and executive level executives on their career transitions, leading them effectively through the career exploration process and developing strategic plans. Ms. Tonelli possesses a B.S. in Economics from The Wharton School and a Certification in Adult Career Planning and Development from New York University. Prior to working at Lee Hecht Harrison, she was a Relationship Manager for Chase Manhattan Bank in both the New York and New Jersey markets.


When:
Thursday, March 27th, 2014
6:30pm-8:30pm
Where:
Midtown Location (
Note: Address will be sent via email to all registered guests 24-48 hours prior to the event to the "Primary Email" address listed in your profile. Please review your profile to confirm that the email address listed is correct.)


Cost:
WCNY Supporting Members - $0 (WCNY supporting membership costs $95/yr at
Join/Renew Membership)
Silver, Gold & Benefactor Members - $0
Other Wharton Alumni/Guests - $40.00
Click here to register
Due to building security requirements, you must pre-register for this event. Walk-ins cannot be accepted.
Registration will close on Wednesday, March 26th at 4:00 PM- No Exceptions!

Facebook
Twitter
LinkedIn