Why Investing in Women-Led Companies Is an Opportunity for Angels
Wharton Alumni Angel Network (WAN)
This event has sold out. Please complete the form on the right to be added to the waitlist. Be sure to include your email and the best telephone number to contact you.
Warren Buffett recognizes value better than almost any investor in US history. His style of investing in high-quality, under-priced companies has made him one of the richest men in the world. Women are key to America's prosperity but are often undervalued or overlooked, Buffett wrote in a Fortune essay.
Join us as Forbes Contributor and President of Ventureneer Geri Stengel moderates a panel of savvy Angel Investors actively investing in women-led startups. Hear the panelists talk about how the angel market's failure to invest in promising women-led companies provides greater opportunity for you.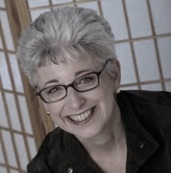 Geri Stengel
is an author and highly acclaimed Forbes contributor. Geri is also the president of Ventureneer. Based on her research into the success factors of women entrepreneurs, she was named a 2012 and 2013 Small Business Influencer.



Joining Stengel on the panel are:


Carol A. Curley (CFA WG'81)
. A managing director of Golden Seeds, Carol has responsibility for the Knowledge Institute. Golden Seeds is comprised of a network of angel investors and several funds focused on investing in early stage companies founded and/or led by women entrepreneurs.

Lori Hoberman.
The chair of the Emerging Companies / Venture Capital practice. Lori's focus is venture capital, private equity, and general corporate counseling for emerging as well as later stage and publicly traded companies in a broad range of industries, including mobile, software, biotechnology and life sciences, social networking, consumer products, cleantech, Internet search and advertising, gaming and other media.

Nnamdi Okike.
The founder and managing partner of 645 Ventures, a seed-stage venture capital fund specializing in software and Internet companies. He previously was a Principal at Insight Venture Partners, a leading venture capital firm. He is an active supporter of female entrepreneurs.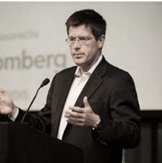 Adam Quinton.
The CFO of Nopsec, founder/CEO of Lucas point Ventures and an active investor in and advisor to early stage companies including The Muse, Rapt Media, VenueBook and Snaps. He is and member of and/or advisor to several angel groups including Astia Angel where he is a founding Angel and sits on the Astia Global Advisory Board.
When:
Wednesday, June 11, 2014
6:00 PM - 8:30 PM (Attendees will have an opportunity to hobnob over some light refreshments from 6:00PM to 6:30PM)
Where:
Midtown Location (
Note: Address will be sent via email to all registered guests 24-48 hours prior to the event to the "Primary Email" address listed in your profile. Please review your profile to confirm that the email address listed is correct.)


Cost:
WCNY Supporting Members - $25.00 (WCNY supporting membership costs $95/yr at
Join/Renew Membership)
Silver, Gold & Benefactor Members - $0
Other Wharton Alumni/Guests - $50.00
Due to building security requirements, you must pre-register for this event. Walk-ins cannot be accepted.
Registration will close on Monday, June 9 at 4:00 PM- No Exceptions!

Facebook
Twitter
LinkedIn