Clara Chow, W'07
Acting Vice Chair, University Relations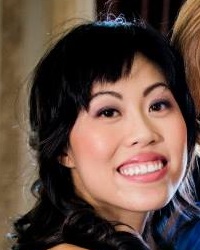 Clara Chow is the CEO of Generation Enterprise, a global nonprofit that builds community ventures with at-risk youth in slums across the urban developing world (e.g., Lagos, Nigeria and New Delhi, India).
She also serves as a consultant at McKinsey & Company, where her work with public and private sector clients focuses on standing up new initiatives and capabilities to capture emerging opportunities (e.g., post-merger, during leadership transition, new ventures).
Previously, Clara was a manager at the New York City Economic Development Corporation, where she convened private sector CEOs and community stakeholders to address city-wide issues, and at Hearst Innovation, a division of the global media company, where she worked with leaders across magazine, newspaper, television, and interactive properties to build concepts for new consumer internet companies to drive organic growth.She is an alumna of the Huntsman Program in International Studies and Business at the Wharton School, University of Pennsylvania and the Stanford Graduate School of Business.