Di Cai, WG'13
Vice President, Programming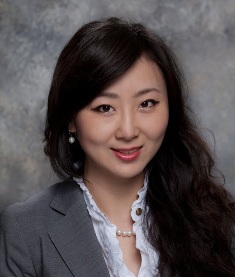 Di Cai volunteers with the Wharton Club of New York as Associate Chair, Sponsorship for the Joseph Wharton Dinner, the club's annual flagship event.
Di is a public equity investor at Sanders Capital, a value-driven investment firm managing 17 billion USD in New York. Di travels frequently between US and China, maintaining close relationships with business executives and local alumni in both US and China. Previously, Di has worked at venture capital and private equity firms Kleiner Perkins and The Carlyle Group, working on healthcare related investment in Asia. Early in her career, Di was a TV hostess of an English talk show at Tianjin TV Network, the 4th largest TV Network in mainland China.
While at Wharton, Di played leadership positions in The Greater China Club, Wharton Comedy Club, and Wharton Healthcare Club. Di holds a Ph.D. in Biomedical Sciences from University of Texas Southwestern Medical Center, and an MBA in Healthcare Management from the Wharton School of the University of Pennsylvania.