Ever Consider Running for Public Office?
**CANCELED**
WCNY Government Affairs Committee (WGAC)
This event has been canceled.
Ever Consider Running for Public Office?
Is there a local issue that has you mad?
Think you have the ability to do the job better?
Or, do you legitimately want to make a difference in the lives of others?
Don't just sit there - consider running for office. Join us for an interactive discussion on starting and running a campaign from the pleasant to the dreadful. Hear tales on how unforeseen political forces can really post challenges; how money really only follows money; how technology is slowly changing the face of campaigning; and how effective marketing doesn't necessarily translate to votes.
Meet Dafan Zhang, a former candidate for the Pennsylvania House of Representatives. Dafan will share his many experiences running his campaign.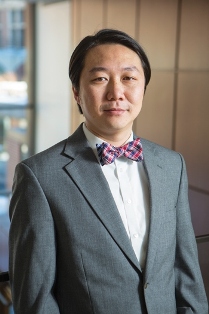 Dafan Zhang
Like many first generation immigrants, Dafan's early years in America were marked by struggles. Not long after arriving in the US as a teenager, he was forced into hard times, including bouts of homelessness. After several years of surviving as a restaurant worker, Dafan caught the dot com boom and reinvented himself as a web and mobile developer, all without the benefit of formal schooling. Determined to not give up on his educational dream, Dafan worked hard to earn a GED and attended community college before eventually earning his JD and MPA from Penn, as well as a BEPP certificate from Wharton. Currently, Dafan is a litigation associate at Milbank, Tweed, Hadley & McCloy LLP. As if his life story needs anymore twists and turns, he was also a professional motorcycle racer once upon a time.
When:
Wednesday, June 3, 2015 at 6:30pm

Where:
Midtown Location (Note: Address will be sent via email to all registered guests 24-48 hours prior to the event to the "Primary Email" address listed in your profile. Please review your profile to confirm that the email address listed is correct.)

Cost:
WCNY Supporting Members - $20.00 (WCNY supporting membership costs $95/yr at Join/Renew Membership)
Gold & Benefactor Members - $0
Other Wharton Alumni/Guests - $40.00

Click here to register


Due to building security requirements, you must pre-register for this event. Walk-ins cannot be accepted.
Registration is subject to availability and will close on Tuesday, June 2 at 4:00 PM - No Exceptions!