The Future of Retail & The Role of Corporate VC
Wharton Alumni Angel Network (WAAN)
Come join a discussion with J. Skyler Fernandes, Managing Director of Simon Venture Group, who runs the corporate venture arm of Simon an S&P 100 company and largest retail real estate company in the world (and with revenues larger than Apple & Amazon combined!). The discussion will include insights on the innovations happening within physical brick and mortar retail (represents ~90% of retail sales) and ecommerce (10% of retail sales), and how they are converging together into an omni-channel. The talk with also cover the new rise of corporate venture, what role it plays within the VC capital ecosystem, and how angel investors can engage with corporate VCs to find and help their portfolio companies.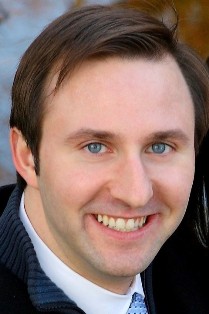 J. Sklyer Fernandes
J. Skyler Fernandes is the founding Managing Director of Simon Venture Group (SVG), the venture capital arm of Simon, an S&P 100 company and the largest retail real estate company in the world. SVG invests in the future innovation of retail, including in-store retail tech, ecommerce, data analytics, logistics, and internet of things. SVG makes investments between $250K-$5M+ in early stage to high growth companies (Seed through Series C+ rounds) that are both directly and indirectly strategic to Simon.
Mr. Fernandes gave the first TED Talk on Venture Capital: Innovating the Financing of Innovation and has developed key entrepreneur resources, such as "The Best Startup Pitch Deck", which has become the #1 investor pitch deck template online, viewed and downloaded over 250,000 times.
When:
Wednesday, June 17, 2015
6:00 PM – 8:30 PM
Where:
Midtown Location (
Note: Address will be sent via email to all registered guests 24-48 hours prior to the event to the "Primary Email" address listed in your profile. Please review your profile to confirm that the email address listed is correct.)


Cost:
WCNY Supporting Members - $20.00 (WCNY supporting membership costs $95/yr at
Join/Renew Membership)
Silver, Gold & Benefactor Members - $0
Other Wharton Alumni/Guests - $40.00
Click here to register
Due to building security requirements, you must pre-register for this event. Walk-ins cannot be accepted.
Registration is subject to availability and will close on Tuesday, June 16 at 4:00 PM - No Exceptions!

Facebook
Twitter
LinkedIn