Private Briefing: David Eisenhower- Director, Institute for Public Service
President's Forum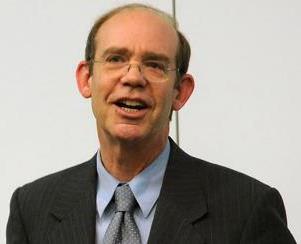 Please join the President's Forum in welcoming
David Eisenhower
, Director of the Institute for Public Service at the Annenberg School for Communication. David teaches Communication and the Presidency, which examines the impact of the "Bully Pulpit" on recent and contemporary national politics. As the Director of the Institute for Public Service at the Annenberg School, he oversees COMPS (Communication in Public Service) undergraduate students' course work and internships. The Institute also sponsors events and symposia, and brings teaching fellows to the Annenberg School.
Additionally, every four years Eisenhower teaches the "Conventions" class, whereby a group of undergraduate students attend the Democratic and Republican national political conventions, getting a first-hand and close-up look at the selection of presidential candidates.
When:
Thursday, March 3, 2016
6:00 PM to 8:00 PM
Where:
Midtown Location (
Note: Address will be sent via email to all registered guests 24-48 hours prior to the event to the "Primary Email" address listed in your profile. Please review your profile to confirm that the email address listed is correct.)
Cost:
WCNY Supporting Members - $20.00 (WCNY supporting membership costs $95/yr at
Join/Renew Membership)
Gold & Benefactor Members - $0
Other Wharton Alumni/Guests - $40.00
Sign up early as the event will fill up quickly!
Click here to register
Due to building security requirements, you must pre-register for this event. Walk-ins cannot be accepted.
Registration will close on Wednesday, March 2nd at 4:00 PM - No Exceptions!