David Ross
Sr. Associate Director, Career Services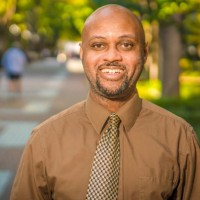 Advising Focus:
Undergraduate alumni
Current Role:
David joined Penn Career Services in 2007 and is a Senior Associate Director working with Wharton undergraduate students and alumni. David enjoys assisting current undergraduate students and alumni as they progress throughout their careers. He is currently involved with several committees on-campus including the Wharton Undergraduate Student-Alumni Engagement Committee and serves on the Board of Advisors for the Student Federal Credit Union at the University of Pennsylvania.
Before Penn:
Prior to joining the Penn Career Services team, David spent 3 years working in different career services roles in Employer Relations serving undergraduate and graduate students.
Education
: David holds a bachelor's degree in business administration and master's degrees in education, focusing on higher education management and human development and psychology.