Building the Relationships Necessary for the Next 25 Years of Success
**SOLD OUT....Waitlist Available**
Career Development Speaker Series
This event has sold out. A waitlist is available. Please complete the form on the right with your email and best contact number. You will receive an email or phone call should a slot open up.
The Wharton Club of New York's Career Development Committee is pleased to welcome Keith Ferrazzi, founder and CEO of Ferrazzi Greenlight, Yoi, Greenlight Research Institute, and author of #1 New York Times bestseller
Who's Got Your Back?
and
Never Eat Alone
.
During this presentation, Keith will discuss his long-established practices around changing organizational behavior and deepening relationships. He will describe:
How to more effectively manage the relationships that will help you meet strategic objectives and overcome challenges
The four core mindsets to building deeper, more trusting "lifeline relationships"
Tips and tools for overcoming the career- and relationship-crippling habits that hold us back
How to set goals with those around us in a dramatically more powerful way
The criticality of, and formula for, creating a lifelong journey to informal learning
Personal improvement through your network of support that won't let you fail
Why we should replace "yes (wo)men" in our lives with those who get it and care and will hold us accountable to achieving our goals
How to lower our guards and let others help
The presentation will give you:
Methods for creating an environment where innovation and creativity can flourish
Keith's Relationship Action Plan – identifying and building optimization strategies around the relationships critical to your team's success
A framework for building a Relational Culture in your life and/or organization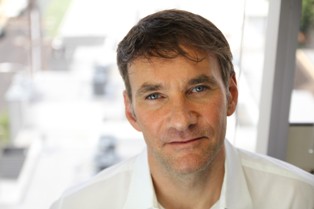 Ferrazzi leads a research institute on human behavior change and relationship sciences, helping transform many of the Fortune 100 companies, advising government leaders (even the occasional presidential candidate), and helping NGOs around the world. He is among the world's most sought after public speakers, making his sessions not only fun and engaging but meaningful and, we promise, very practical. He redefines speaking engagements as dynamic community-building dialogues that move organizations to action.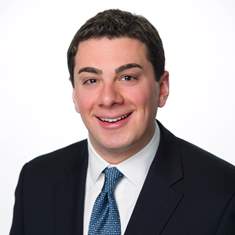 Keith will be introduced by
Andrew Stern
, who works on the Talent Development team at Bloomberg LP. He is responsible for the identification and experiential development of top, scarce, and diverse talent across the company. You can follow him on Twitter
@AndrewUStern
.
When:
Wednesday, March 16, 2016
6:00 PM to 8:00 PM
Where:
Midtown Location (
Note: Address will be sent via email to all registered guests 24-48 hours prior to the event to the "Primary Email" address listed in your profile. Please review your profile to confirm that the email address listed is correct.)

Cost:
WCNY Supporting Members - $0 (WCNY supporting membership costs $95/yr at
Join/Renew
Membership)
Other Wharton Alumni/Guests - $40.00
Please
register early
as events can and do sell out quickly.
Hardcover copies of the expanded and updated version of Never Eat Alone will be available for purchase at the event for $29. Credit cards, debit cards, and cash will be accepted. Feel free to bring your own copies of Keith's books should you like an autograph!

Due to building security requirements, you must pre-register for this event. Walk-ins cannot be accepted.
Registration is subject to availability and will close on Tuesday, March 15 at 4:00pm - No Exceptions!
Facebook
Twitter
LinkedIn