A Fireside Chat with Howard Morgan
Wharton Alumni Angel Network (WAAN)
Join us for a fireside chat with Howard Morgan, a Partner at First Round Capital. In a WAAN fireside chat, Howard will share some of his favorite stories from his decades as an Angel and venture capital investor, his thoughts about the shifting landscape of early stage investing and his best advice for successful angel investing in today's world. Howard's chat will be followed by Q&A so bring all the questions you always wanted to ask from a top end early stage investor.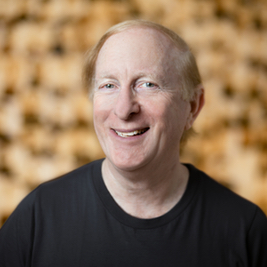 Howard Morgan
is currently a partner at First Round Capital, an early stage fund that has backed iconic companies like Uber and Warby Parker. Howard is one of the best-known, most respected early stage investors on the technology scene, as well as an active philanthropist. In addition to his current activities with First Round, Howard has a remarkably diverse background in the technology, investing and startup world. Earlier in his career, Howard was a Professor at Wharton, California Institute of Technology and the Harvard Business School, where he advised corporate and government agencies on emerging topics such as user interface technology and computer networks optimization. Since 1989, he has been President of the Arca Group, Inc., nurturing early stage companies and taking them from seed stage through initial public offerings. He also serves as a Director of Idealab, where he was a founding investor in 1996. Howard has served as a Director of numerous public companies and is currently on the board of several private companies including: Axial, Augury, MemSQL, Kentik. He is also involved with nonprofit institutes Cold Spring Harbor Laboratories and Math For America. In 1997, he was named Delaware Valley Entrepreneur of the Year in the prestigious Ernst & Young competition. Howard is a popular author and blogger, and a frequent speaker at major industry conferences.
When:
Wednesday, May 11, 2016
6:00 PM – 8:30 PM
Where:
Midtown Location (
Note: Address will be sent via email to all registered guests 24-48 hours prior to the event to the "Primary Email" address listed in your profile. Please review your profile to confirm that the email address listed is correct.)


Cost:
WCNY Supporting/Silver Members - $20.00 (WCNY supporting membership costs $95/yr at
Join/Renew Membership)
Gold & Benefactor Members - $0
Other Wharton Alumni/Guests - $40.00
Click here to register
Due to building security requirements, you must pre-register for this event. Walk-ins cannot be accepted.
Registration is subject to availability and will close on Tuesday, May 10th at 4:00 PM - No Exceptions!

Facebook
Twitter
LinkedIn