This event has sold out.

Wharton Club of New York Dinner Series Presents: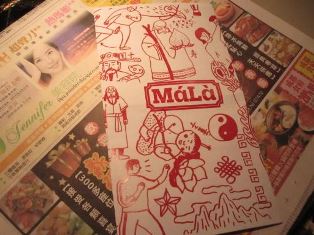 Mala Project
122 First Avenue
New York, NY


Tuesday, October 18, 2016
7:00pm

Join us at the Mala Project as we enjoy the mouth-tingling Sichuan cuisine. Birthed in Chongqing, the hot pot prix fixe dinner will allow us to savor several different dishes of deliciously spicy food. Price includes drinks and space is limited, so RSVP soon!

Cost:
WCNY Supporting Member - $28.00
Other Wharton Alumni or Alumni Guest - $48.00 pp

Click here to register

Registration is required! Only pre-registered guests will be allowed. Walk-ins will not be accepted.
Registration is subject to availability and will close on Monday, October 17th at 2:00pm Eastern - No Exceptions!