[SOLD OUT] Il Barbiere di Seville at the Met
Special & Social Events Committee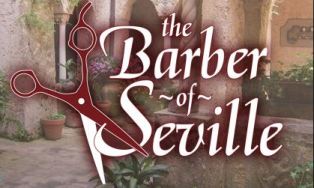 *This event has sold out.**
Join the Wharton Club for a night at the opera. This year we will be seeing Rossini's classic, Il Barbiere di Seville. As usual, a group of us will meet nearby for a drink beforehand as well.
Get your tickets now, as they go quickly!
When:
Wednesday, February 8, 2017
7:30 pm Performance Starts
Where:
The Metropolitan Opera
Lincoln Center
New York, New York 10023
Seating:
Balcony Balance
Cost:
WCNY Supporting Members - $64.00 (WCNY supporting membership costs $95/yr at
Join/Renew Membership)
Other Wharton Alumni/Guests - $74.00
Please
register early
as events can and do sell out quickly.
Due to building security requirements, you must pre-register for this event. Walk-ins cannot be accepted.
Registration is subject to availability and will close on Friday, January 27th.
Facebook
Twitter
LinkedIn