What You Can Do Career-Wise to Make 2017 A Great Year
Wharton CFO Network (WhCFO)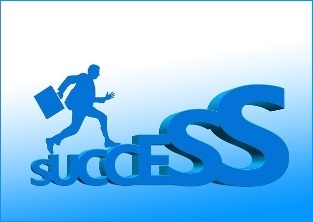 Please join the Wharton CFO (WhCFO) Affinity group for an evening with four employment experts who will relate what people can do to advance their careers as well as what they can do to improve their job satisfaction.
Panelists include:
Richard Bond, WG'72, Principal, Bond & Company Executive Recruiting & Search. Rich founded his own firm in 1986 and has placed over 300 professionals in finance, treasury, and pricing. Over the years he has worked with large companies like Nestle, PepsiCo, and PwC but is primarily now working with growing small to middle sized companies (like Medidata).
Mark Moyer, a Career Strategist who founded Compass Points Advisors in 2011. He is a Certified Career Coach, member of the 5 O'clock Club, has been an executive recruiter for 25 years, and is a writer for Forbes Magazine on Career Issues. One of Mark's recent blogs was "How to find your Dream Job" (September 12, 2016).
Chuck Presbury, MS OD Columbia 1977, worked in HR and OD for NBC, Piney Bowes, McGraw-Hill Companies, S&P, and Preferred Health. Chuck is a Certified Executive Coach who established his own firm in 2013. A major part of his work revolves around helping executive succeed within their organizations. Chuck is doing a fair amount of work now with smaller businesses and in the healthcare arena lately..
Anthony Sandrik, C04 W04 (Huntsman Program), leads Talent Acquisition in the Americas for WPP's Digital agencies and Pre-IPO investments, recruiting C-suite executives and business leads. Additionally, he partners with WPP's senior leaders to explore and secure business development, corporate partnership and acquisition opportunities. Prior, Anthony was a Principal at a retained executive search firm focused on Media, Entertainment, Technology and Sports, and recruited Global and Regional Managing Directors in Investment Banking and Capital Markets at the beginning of his career.
If you would like to be considered for speaking and/or panel opportunities in the future, or have specific ideas that the WhCFO Affinity Group could host, please reach out to James Son and Saloni Varma at
whcfo@whartonny.com
.
When:
Wednesday, February 8, 2017
6:00pm-8:00pm
Where:
Midtown location (
Note: Address will be sent via email to all registered guests 24-48 hours prior to the event to the "Primary Email" address listed in your profile. Please review your profile to confirm that the email address listed is correct.)
Cost:
WCNY Supporting & Silver Members - $20.00 (WCNY supporting membership costs $95/yr at
Join/Renew
Membership)
Gold & Benefactor Members - $0
Other Wharton Alumni/Guests - $40.00
Click here to register.
Due to building security requirements, you must pre-register for this event. Walk-ins cannot be accepted.
Registration is subject to availability and will close on Tuesday, February 7th at 4:00 pm - No Exceptions!