For The Fashion Brand CEO or Owner: An Insider's Talk on High Street Retail with the Largest Commercial Real Estate Landlord in New York City
WCNY Retail Network (WhRN)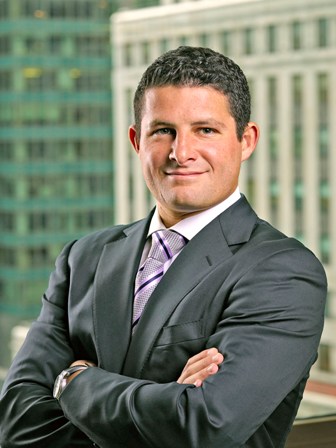 On May 8th, the Wharton Retail Network (WhRN) invites you to join Brett Herschenfeld of SL Green Realty Corp. for an in depth and timely discussion about High Street retail in New York City. Brett will discuss how to better understand working with a landlord to secure the ideal location for your brand. We will discuss what the landlord is interested in, what kinds of things he will do for you, what he would like from you and where he thinks the market is going in New York for retailers. And why now is a great time to secure a location.
Brett Herschenfeld
is a Managing Director at SL Green Realty Corp. (NYSE:
SLG
) and is the head of the company's retail leasing and investments. Mr. Herschenfeld joined SL Green in June 2004 as an analyst in the Investments Group, and has since been promoted five times to his current role, directly managing the growth of SL Green's highly successful retail platform, today consisting of 2.1 million square feet and over $280 million in revenues. Over his career at SL Green, Brett has closed over $5.5 billion of New York City real estate investments. Additionally, Brett has successfully negotiated leases with such tenants as Nike, Nordstrom, Giorgio Armani, Swatch, Adidas, Burberry, Diesel, Lowes, Fendi, Philip Plein, Skechers, and Equinox, among others. Mr. Herschenfeld received a B.S. degree in Economics from the Wharton School at the University of Pennsylvania.
SL Green Realty Corp., an S&P 500 company and New York City's largest office landlord, is a fully integrated real estate investment trust, or REIT, that is focused primarily on acquiring, managing and maximizing value of Manhattan commercial properties. As of December 31, 2016, SL Green held interests in 127 Manhattan buildings totaling 47.8 million square feet. This included ownership interests in 28.1 million square feet of commercial buildings and debt and preferred equity investments secured by 19.7 million square feet of buildings. In addition, SL Green held ownership interests in 30 suburban buildings totaling 4.8 million square feet in Brooklyn, Long Island, Westchester County, Connecticut and New Jersey.
When:
Monday, May 8, 2017
6:00 PM - 8:00 PM
Where:
Midtown location (
Note: Address will be sent via email to all registered guests 24-48 hours prior to the event to the "Primary Email" address listed in your profile. Please review your profile to confirm that the email address listed is correct.)
Cost:
WCNY Supporting Members - $20.00 (WCNY supporting membership costs $95/yr at
Join/Renew Membership)
Silver, Gold & Benefactor Members - $0
Other Wharton Alumni - $40.00
To Register:
This event is for owners of, investors in or managers of fashion brands. To register for this event, please contact
whrn@whartonny.com
. Please send one or two sentences about your current position in retail. Events can and do sell out quickly so please
register early
.
Due to building security requirements, you must pre-register for this event. Walk-ins cannot be accepted.
Registration is subject to availability and will close on Monday, May 8 at 9:00am - No Exceptions!