A Conversation with Andrew Ackerman, Managing Director of Dreamit
Wharton Alumni Angel Network (WAAN)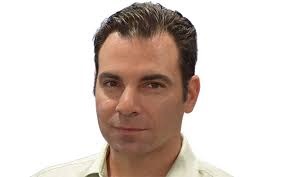 Join us on April 24th for a conversation with Andrew Ackerman, Managing Director of Dreamit. The presentation will include:
Why family offices (and angels in general) sometimes get stuck with crappy deals
What Dreamit looked for in pre-seed startups
How to select great start ups
Q&A
Andrew is a recovering consultant turned serial entrepreneur, startup mentor and angel investor. At Dreamit, he is currently in charge of the Edtech accelerator program. Andrew is also a contributing writer to Fortune, AlleyWatch, The 74 Million, et. al. Andrew has founded two companies and has a keen appreciation for how hard it is to build a successful startup, even under the best of circumstances. He speaks Hebrew fluently as well as some Spanish, French, Japanese and JavaScript.
Additional information about Andrew:
LinkedIn:
http://www.linkedin.com/in/andrewbackerman
Blog:
http://www.AsAngelsSeeIt.com
Twitter
@AndrewAckerman
When:
Monday, April 24, 2017
6:00 PM – 8:00 PM
Where:
Midtown Location (
Note: Address will be sent via email to all registered guests 24-48 hours prior to the event to the "Primary Email" address listed in your profile. Please review your profile to confirm that the email address listed is correct.)
Cost:
WCNY Supporting/Silver Members - $20.00 (WCNY supporting membership costs $95/yr at
Join/Renew Membership)
Gold & Benefactor Members - $0
Other Wharton Alumni/Guests - $40.00
Click here to register
. Please
register early
as events can and do sell out quickly.
Due to building security requirements, you must pre-register for this event. Walk-ins cannot be accepted.
Registration is subject to availability and will close on Sunday, April 23rd - No Exceptions!