Corporate Buyer or Seller, Everything to Consider Besides The Price
Wharton CFO Network (WhCFO)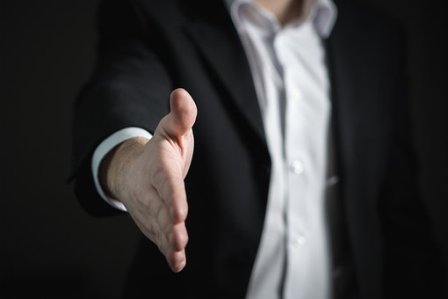 Companies spend more than $2 trillion on acquisitions every year, yet 70% to 90% of acquisitions fail according to various studies. Price and future business possibilities make the headlines, but critical components to achieve a successful marriage usually get unnoticed and ignored at times. Please join us for an evening with corporate leaders, integration specialists and legal experts as they share their experiences and expertise on factors that contribute to a success deal. Some of the key topics include:
Why M&A & benefits
Strategy considerations
Transaction details
Critical legal considerations
Keys to successful integration
Roles of various operating groups/stakeholders
Unique issues of large vs. small companies, different industries, cross-border, etc.
Panelists:
Priya Dogra, SVP, Mergers & Acquisitions – Time Warner
Priya oversees Time Warner's global mergers and acquisitions team, supporting the company's long-term corporate strategies by identifying and developing growth opportunities as well as defining capital allocation priorities. Priya joined the Mergers & Acquisitions group at Time Warner Inc. in 2009, executing critically important acquisitions and investments in production assets, television networks, digital media and over-the-top assets globally. Prior to Time Warner, Priya was a Vice President in the Technology, Media and Telecom investment banking group at Citigroup. Priya received a B.Sc. degree from the University of Toronto in Commerce and Computer Science.
Dr. Imran Shah, Managing Partner – IBB Consulting
Imran is a co-founder and Managing Partner at IBB Consulting Group, a premiere consulting firm for wireless and mobility, media and cable companies. IBB has been acknowledged in Consulting Magazine's top firm rankings in 5 of the past 6 years. Imran oversees major client relationships and key engagements, including Comcast, Cox, Rogers, Sony, Telstra, Time Warner, Verizon and UPC. An acclaimed specialist and thought leader in convergence strategies and technology. He has supported more than $100 billion in cable merger and acquisitions, transforming entertainment business models and associated infrastructures and launched new growth areas for clients. Prior to starting IBB, he held senior consulting and industry positions with Philips Electronics and PA Consulting Group. Imran holds a BS, MS and Ph.D. in electrical engineering from Columbia University.
Douglas Yorke, Managing Principal – Rumson Acquisitions
Doug is the founder and Managing Principal of Rumson Acquisitions, a firm dedicated to helping middle-market companies (and private equity firms active in that space) make their acquisitions succeed by servicing all aspects of the integration process. Prior to Rumson, his experiences include a variety of roles, including investment banking with Wertheim Schroder and HSBC, direct corporate M&A at GFI Group and Chief Commercial Officer at Chick Companies. Mr. Yorke received B.Arch. and B.S. degrees from Syracuse University and an MBA from The Wharton School where he was the recipient of the Andrew Murphy Fellowship. He is a Trustee of the Monmouth Museum and has served on numerous corporate and not-for-profit boards.
William Haddad, Partner – Cooley LLP
Bill is a Corporate Partner in the New York office, with extensive experience on a full range of securities offerings and transactions, with a particular focus on international listings and mergers and acquisitions in the U.S., China, Europe, Australia, Eastern Europe, Israel and Ireland. Bill represents numerous privately held and publicly traded companies, investment banks, financial institutions and private equity sponsors and venture capital firms, with a strong emphasis on global companies. He provides representation in general corporate matters, corporate finance and acquisitions. Bill is a frequent public speaker on matters relating to securities offerings, M&A and other topics. Prior to Cooley, Bill practiced at Reed Smith and at DLA Piper. Before practicing law, Bill worked for Moody's, the U.S. Bankruptcy Court and Ernst & Young. Bill received a BS from The Wharton School and JD from Fordham University School of Law.
Robert Seo, CEO, US – Buzzvil
Rob is the U.S. CEO of Buzzvil, the largest lockscreen ad platform with over 12 million users through its apps. Rob is responsible for business development and introducing their products to the market. Rob sold his company, Slidejoy, to Buzzvil in January 2017 where he was a co-founder and served as CEO. Since then, he has continued with the business as CEO of the Company's U.S. market. Prior to Slidejoy, Rob's experience includes Goldman Sachs Principal Strategies where he invested in various industries and geographies and an investment banker at UBS. He was also in the U.S. Marine Corps where he served at the vanguard during the initial push for Baghdad in 2003. Rob received a BA in Economics and a minor in Mathematics at the University of Maryland and MBA at the Wharton School with majors in Entrepreneurial Management and Finance.
Moderator:
Lorna Aaron, CEO & President – A&L Management Group
Lorna brings over 20 years of Finance and consulting experience in M&A from the investment banking, Corporate and non-profit arenas. Lorna has worked with Wall Street firms such as JP Morgan, Credit Suisse and Lazard. Her corporate experience includes Regional Head of M&A for M&M Mars, Director of M&A for PepsiCo and Assistant Treasurer for Amoco Oil. Lorna has a MBA from the Wharton School in Finance & Policy and a BA from Adelphi University in Business and Computer Science.
If you would like to be considered for speaking and/or panel opportunities in the future, or have specific ideas that the WhCFO Affinity Group could host, please reach out to James Son and Saloni Varma at
whcfo@whartonny.com
.
When:
Thursday, April 20, 2017
6:00pm-8:00pm
Where:
Midtown location (
Note: Address will be sent via email to all registered guests 24-48 hours prior to the event to the "Primary Email" address listed in your profile. Please review your profile to confirm that the email address listed is correct.)
Cost:
WCNY Supporting & Silver Members - $20.00 (WCNY supporting membership costs $95/yr at
Join/Renew
Membership)
Gold & Benefactor Members - $0
Other Wharton Alumni/Guests - $40.00
Click here to register.
Please
register early
as events can and do sell out quickly.
Due to building security requirements, you must pre-register for this event. Walk-ins cannot be accepted.
Registration is subject to availability and will close on Thursday, April 20th at 11:00 am - No Exceptions!