Wharton Single Parents Business Networking Group (SPBNG) Happy Hour!
Business Networking Group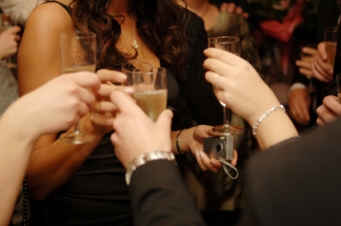 The Wharton Single Parents Networking Group (SPBNG) will be hosting a
Business Networking HAPPY HOUR from 6pm-8pm on Tuesday, September 19th
.
This is a great opportunity to meet other single parents in the Wharton community, mingle and network!
About SPN
: The Wharton/Penn Single Parents Networking Group is group of alumni who have formed a community based in the shared experience of dealing with the unique challenges facing single parents.
We help each other achieve personal AND professional success!
Membership Criteria
: Current and former single parents who are Wharton Alumni. All single parents are welcome. Also, attendees are welcome to bring guests.
When:
Tuesday, September 19, 2017
6:00pm – 8:00pm
Where:
Midtown restaurant with cash bar (
Note: Address will be sent via email to all registered guests 24-48 hours prior to the event to the "Primary Email" address listed in your profile. Please review your profile to confirm that the email address listed is correct.)
To Register:
To register for this event, or if you have any questions or suggestions, please contact Monica Roquitte at
SPBNG@whartonny.com
or 917-620-4856 (cell).