Salman Khan
CEO and Managing Director, Stabilis Capital Management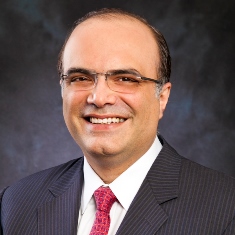 Mr. Khan has more than two decades of loan acquisition experience and has invested over $5 Billion across numerous asset classes and through multiple business cycles. Mr. Khan is the founder and managing principal of Stabilis Capital Management, LP, an SEC registered investment adviser. Since 2010, Stabilis has raised in excess of $1.7 Billion.
Prior to Stabilis, Mr. Khan spent 12 years at Goldman Sachs, with the last 7 years as a business unit leader. While at Goldman Sachs, he started and ran the Latin American distressed loan acquisition business in small commercial and industrial loans, single family mortgage loans and other consumer loans from 1997-2001. Mr. Khan then started and ran the US small and middle market loan acquisition business (same business as Stabilis) from 2001-2004. Following Goldman Sachs, Mr. Khan created and led Silver Point Capital's middle market loan acquisition business for six years (2004-March 2010).
Mr. Khan has invested approximately $5 Billion dollars during his career:
2010 – Present: $1.7 Billion (invested or capital commitments for Fund IV)
2001-2010: $1 Billion at Silverpoint Capital and Goldman Sachs in the US small/middle market commercial loan space.
1992-2001: $3 Billion at Goldman Sachs in the consumer, residential and commercial loan space
Mr. Khan graduated with a BS in Electrical Engineering from Columbia University and earned his MBA from the Wharton School of the University of Pennsylvania.