Why Wall Street Matters
How we got here: From a wall in a Dutch colony to the left ventricle of Capitalism and how we can make Wall Street the best it possibly can be.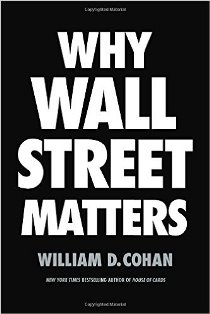 Wall Street has always been a dangerous place. Firms have been going in and out of existence since Wall Street was nothing more than, literally, a wall that separated the Dutch colony of New Amsterdam from the Native Americans that the Dutch feared would retaliate against them for their own vicious attacks against them. How we went from a wall -- removed by the British after they took over New Amsterdam and renamed it New York -- to Wall Street is the story of America itself. It's a never ending story of risk and reward, taking big chances with your own money and other people's in hope of getting rich. That's the central tenet of the American Dream and that is crucial interstitial role played by Wall Street banks. In truth, we probably wouldn't want to live in a society without the goods, services and wealth that Wall Street provides. And yet, Wall Street often leads us astray, into dark alleys of crisis that we would rather avoid, if only we could. Bestselling author and Vanity Fair special correspondent William D. Cohan will take us through some of the history of Wall Street, why it keeps getting us in to trouble and how we go about trying to make sure that happens less and less often.
Speaker: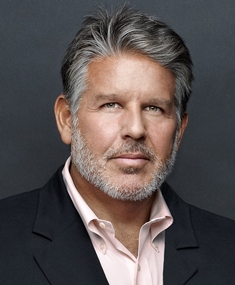 William D. Cohan, a former senior Wall Street M&A investment banker for 17 years at Lazard Frères & Co., Merrill Lynch and JPMorganChase, is the
New York Times
bestselling author of three non-fiction narratives about Wall Street:
Money and Power: How Goldman Sachs Came to Rule the World; House of Cards: A Tale of Hubris and Wretched Excess on Wall Street; and, The Last Tycoons: The Secret History of Lazard Frères & Co
., the winner of the 2007 FT/Goldman Sachs Business Book of the Year Award. His book,
The Price of Silence
, about the Duke lacrosse scandal was published in April 2014 and was also a New York Times bestseller. His new book,
Why Wall Street Matters
, was published by Random House in February 2017. He is a special correspondent at
Vanity Fair
and a columnist for the DealBook section of the
New York Times
. He also writes for
The Financial Times
,
The New York Times, Bloomberg BusinessWeek, The Atlantic, The Nation, Fortune,
and
Politico
. He previously wrote a bi-weekly opinion column for
The New York Times
and an opinion column for
BloombergView
. He also appears regularly on CNN, on Bloomberg TV, where he is a contributing editor, on MSNBC and the BBC-TV. He has also appeared three times as a guest on the Daily Show, with Jon Stewart, The NewsHour, The Charlie Rose Show, The Tavis Smiley Show, and CBS This Morning as well as on numerous NPR, BBC and Bloomberg radio programs.
He is a graduate of Phillips Academy, Duke University, Columbia University School of Journalism and the Columbia University Graduate School of Business. He grew up in Worcester, Massachusetts and now lives in New York City with his wife and two sons.
When:
Thursday, November 30, 2017
6:00 PM - 8:00 PM
Where:
Midtown location (
Note: Address will be sent via email to all registered guests 24-48 hours prior to the event to the "Primary Email" address listed in your profile. Please review your profile to confirm that the email address listed is correct.)
Cost:
WCNY Supporting Members - $20 (WCNY supporting membership costs $95/yr at
Join/Renew Membership)
Other Wharton Alumni & Guests - $40
Gold & Benefactor Members - $0
Books will be on display and available for sale at the event.
Click here to register
. Please
register early
as events can and do sell out quickly.
Due to building security requirements, you must pre-register for this event. Walk-ins cannot be accepted.
Registration is subject to availability and will close on Wednesday, November 29 at 12:00pm - No Exceptions!