Jay Bakhru, W'04
Chair, Wharton Education Network (WhEN)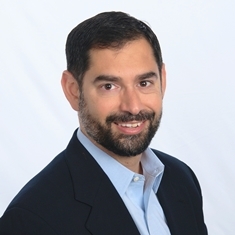 Jay Bakhru is a Senior Advisor at Kitamba, Inc., a mission-driven consulting firm that provides strategic advice and implementation support to education companies, universities, school districts, and educational non-profits. Prior to Kitamba, Jay worked in a variety of senior-level strategy and marketing roles at Educational Testing Service, Citigroup, and Deloitte Consulting. Jay started his career as an English teacher in Osaka, Japan.
Outside of his work at Kitamba, Jay is a judge for the University of Pennsylvania Graduate School of Education business plan competition, an advisor and investor in several education technology companies, and a contributing writer at EdSurge.
Jay has a BA from Brown University, an MBA from the Wharton School at the University of Pennsylvania, and an MA in Education Policy from Teachers College at Columbia University.