Aliza Freud
Founder and CEO of SheSpeaks Inc.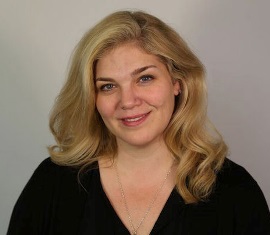 Aliza Freud, the founder and CEO of SheSpeaks Inc., launched the award-winning influencer marketing and media platform with one goal in mind: to build a stage for women and help amplify their voices. SheSpeaks is now the largest female influencer platform with a network reach of over 300 million consumers each month.
Aliza has used her vision to help major brands including P&G, L'Oreal, Tyson, American Express, Prudential and Citibank to push the boundaries of innovation and create influencer content that drives awareness, excitement and purchase..
Aliza's dedication to ensuring that women's voices are heard by the media, brands and other women has been a persistent and relentless pursuit that has helped empower hundreds of thousands of women to be heard. Aliza was recently named to the Top Woman in Digital by Cynopsis Media and PR Week's Innovation 50. Prior to SheSpeaks, Aliza was an executive at American Express, where she led worldwide brand innovation initiatives including product management, new product development & co-brand partnerships.
Aliza holds an M.B.A. from Columbia Business School and has been featured on ABC News, MSNBC, Good Morning America and in Forbes Magazine, The Wall Street Journal, New York Times and The Economist. She lives in New Jersey with her husband, two inspiring daughters and two rambunctious Labrador Retrievers.