Jim Rhodes, W'92
Chair, Tuesday Evening Business Development Group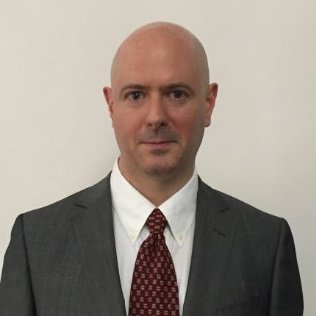 Jim is a senior investment strategist with twenty years of experience of bulge bracket, institutional sell side fixed income strategy. Most recently he was a Managing Director at Maxim Group, where he was Head of Bank Balance Sheet Strategy. Before that, he was Head of Commercial Mortgage Backed Securities Strategy at Countrywide Securities (Calabasas, CA), and Head of Agency Debt Strategy at UBS (Stamford, CT), and at ABN AMRO (New York, NY).
Jim graduated with a BS in Economics from Wharton, and with a MS/MBA from New York University. He is a Chartered Financial Analyst (CFA) and Chartered Market Technician (CMT), as well as a Licensed Real Estate Sales Professional in NY State.
Jim also serves as a Board Member and Treasurer for the Setai Wall Street. He is a Lifetime Member of the Sons of the Revolution in the State of New York, where he is a Finance Committee Member and Captain of the Color Guard. He plays postal chess and was the 2008 USCF Golden Knights Champion.