Letter from President, Regina Jaslow W'97
November 24, 2017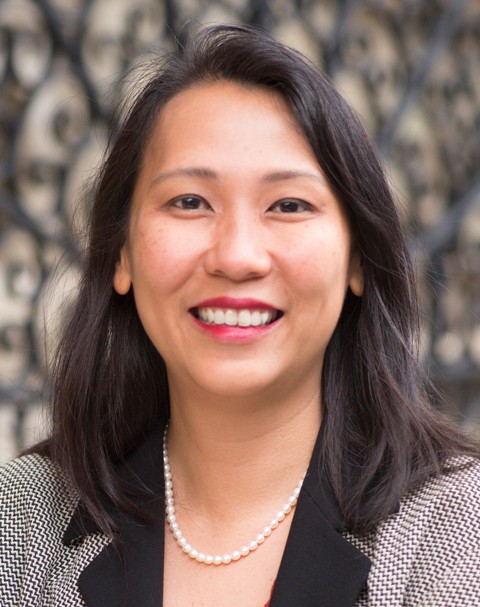 The upcoming holiday season is a wonderful time of the year to spend with family and friends – including your alumni friends.
Since taking up the role of President of the Wharton Club of New York this July, I have been encouraged by many fellow alumni who have come out to support the of initiatives noted in the
Fall issue
of our club magazine. Watch the 7-minute
video
clip from the 2017 Joseph Wharton Dinner where I go over the 5 initiatives and see how you can participate.
You will likely spot me at various WCNY activities put together by our 200+ alumni volunteers who so generously offer their time to organize the many amazing programs for our community. If you have not participated in a while, come join me in some of these upcoming activities:
The Leadership Gap: An Evening with Lolly Daskal on Tues, Nov 28 at 6pm – she is a highly sought-after speaker and our Careers Development Committee and Author Speaker Series Committee have been arranging for a long time to have her address our audience. We are excited to welcome her to share her insights with us.
WCNY Holiday Celebration on Mon, Dec 11 at 6pm – come mingle and chat with fellow alumni over drinks and good cheer!
WCNY Volunteer Orientation on Tues, Jan 23 at 7pm – if you'd like to get more involved in the club, please register to attend this orientation to learn more about volunteering.
2018 will bring more changes that we hope will inspire you to become more engaged in our alumni community that is 30,000+ strong. You're a part of the Wharton community – make full use of it by actively participating in what we have to offer. If we're missing something you'd like for us to include, come join as a volunteer to help shape the Club so other alumni with your shared interests are also motivated to participate.
And finally, don't forget to Take the Call, and Make the Call! Have a wonderful holiday season!
Warmest Wishes,
Regina Jaslow, W'97
President, Wharton Club of NY
rjaslow@whartonny.com