BRAVE Leadership Across Career Stages - Foundational Tools to Accelerate Team Results
Career Development
Career Stages Series
**This event has been postponed. A new date will be announced soon.**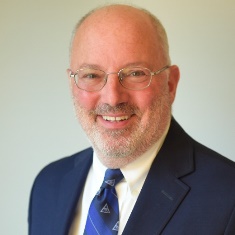 Leadership is about inspiring and enabling others to do their absolute best together to realize a meaningful and rewarding shared purpose. While people do follow an engaging leader for a time, they devote themselves over time to the cause of a BRAVE leader who inspires and enables them in the pursuit of that cause. Those leaders pay attention to their teams' environment, values, attitudes, relationships and behaviors helping the team think through and act on five questions:
| | | |
| --- | --- | --- |
| Environment | Where to play? | (Context) |
| Values | What matters and why? | (Purpose) |
| Attitude | How to win? | (Choices) |
| Relationships | How to connect? | (Communication) |
| Behaviors | What impact? | (Implementation) |
In this conversation, George Bradt explores how leaders help others answer those questions through what they say, what they do, and who they are at different stages of their careers.
The conversation draws on insights gleaned from George's own experience as a senior line executive and consultant and from what George has learned from those he has interviewed and studied for his weekly New Leader's Playbook columns on Forbes.com. The 400+ columns have featured leaders of business, government, community, military, creativity, media, the arts, entrepreneurs, intrapreneurs, and everyday heroes and, in turn, provide the examples for George's book
BRAVE Leadership
.
The conversation is illustrated with these leaders' stories and provides foundational tools and concrete ideas attendees can apply to strengthen their own BRAVE leadership in order to inspire and enable others and accelerate team results.
George Bradt
has led the revolution in how people start new jobs. He and his colleagues accelerate transitions so that leaders and their teams fulfill their potential faster. After Harvard and Wharton (MBA), George progressed through sales, marketing, and general management roles around the world at companies including Unilever, Procter & Gamble, Coca-Cola, and J.D. Power's Power Information Network spin off as chief executive. Now he is a Principal of CEO Connection, Chairman of PrimeGenesis executive onboarding, and author of six books on onboarding, 400+ columns for Forbes, and twelve musical plays (book, lyrics & music).
gbradt@primegenesis.com
+1.203.323.8501.
When:
Tuesday, January 9, 2018
6:00 PM - 8:00 PM
Where:
Midtown location (
Note: Address will be sent via email to all registered guests 24-48 hours prior to the event to the "Primary Email" address listed in your profile. Please review your profile to confirm that the email address listed is correct.)
Cost:
WCNY Supporting Members - $20 (WCNY supporting membership costs $95/yr at
Join/Renew Membership)
Other Wharton Alumni & Guests - $40
Gold & Benefactor Members - $0
Click here to register
. Please
register early
as events can and do sell out quickly.
Due to building security requirements, you must pre-register for this event. Walk-ins cannot be accepted.
Registration is subject to availability and will close on Monday, January 8th at 11:00am - No Exceptions!