Strategic Leadership: Comparing and Contrasting Global Perspectives
Wharton Webinar Series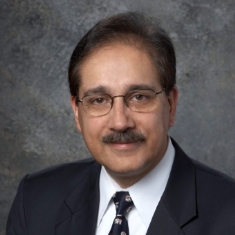 Wharton Alumni Relations is excited to bring you the next faculty webinar offered to our Wharton alumni community.
Webinar Title:
Strategic Leadership: Comparing and Contrasting Global Perspectives
Webinar Date:
Wednesday, January 17, 2018
Webinar Time:
12:00 PM ET
Led By:
Harbir Singh,
Professor of Management, Co-Director, Mack Institute for Innovation Management and Vice Dean, Global Initiatives
Click here to register.
Pre-registration is available to WCNY Supporting Members.
About this session:
In this seminar we show how the most successful leaders are able to combine both inspirational leadership and delivery of the best strategic choice for the firm. We discuss how leaders who successfully combine the analytical and inspirational qualities arise. Secondly we contrast the received model of US centric leaders with empirical research on the most successful Chinese and Indian business leaders.