The 52nd Wharton Global Forum: A 25-year history, a New York City first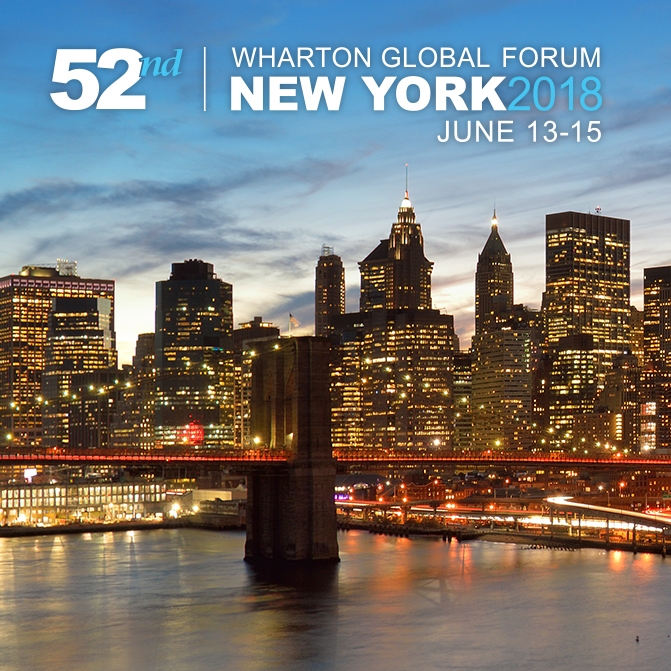 Join Wharton for the first Wharton Global Forum ever in New York City, home to Wharton's largest alumni population. New York City is the quintessential location to showcase Wharton's greatest strengths and bring together alumni leaders in business, government, academia, and philanthropy to make a lasting impact on a world that needs Wharton more than ever.
The 52nd Wharton Global Forum is taking place at some of New York's most famous destinations, old and new. Attend the Forum and then experience New York's 24-hour energy.
Kick-Off Reception
Oculus
World Trade Center
185 Greenwich Street
Forum Venue
Jazz at Lincoln Center
10 Columbus Circle
Celebration of Wharton
New York Public Library
Stephen A. Schwarzman Building
476 5th Avenue
For full details or to register, visit
www.whartonnewyork18.com
.