Fire Side Chat with Tom Wojcik of BlackRock
Wharton Asset Management Network (WAMN) and Speaker Series Committee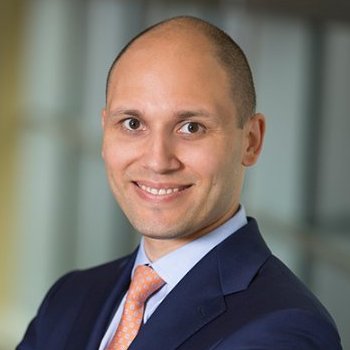 Join us for a fireside chat with
Tom Wojcik, Managing Director and the Head of Investor Relations and Corporate Development at BlackRock, Inc
. Tom will discuss the evolving roles of passive and active products within the investment management landscape. With $6.3 trillion in assets under management, including $1.7 trillion in ETF products, BlackRock is the world's largest asset manager with strong franchises in both passive and active products and relationships with retail and institutional investors globally. Investors are increasingly using ETFs in new ways to gain exposure, hedge risk, create liquidity, and lower costs, creating challenges and opportunities for traditional asset managers.
The event kicks off the activities of the
Wharton Asset Management Network
.
Mr. Tom Wojcik is the Global Head of Investor Relations & Corporate Development and Head of Americas Strategy at BlackRock since 2013. He joined the Firm in 2012 as Head of Retail and iShares Business Finance. Prior to joining Blackrock, Mr. Wojcik served as an analyst at Hunter Global Investors and at Durham Asset Management. His experience also includes working for Nautic Partners and Merril Lynch. Mr. Wojcik holds an MBA from the Wharton School at the University of Pennsylvania (Class of 2008), and a Bachelor degree from Duke University.
When:
Monday, March 26, 2018
6:00pm-8:00pm
Where:
Midtown location (
Note: Address will be sent via email to all registered guests 24-48 hours prior to the event to the "Primary Email" address listed in your profile. Please review your profile to confirm that the email address listed is correct.)
Cost:
WCNY Supporting Members - $20.00 (WCNY supporting membership costs $95/yr at
Join/Renew
Membership)
Gold & Benefactor Members - $0
Other Wharton Alumni/Guests - $40.00
Click here to register.
Please
register early
as events can and do sell out quickly.

Due to building security requirements, you must pre-register for this event. Walk-ins cannot be accepted.
Registration is subject to availability and will close on Monday, March 26th at 8:00 am - No Exceptions!