Applying Core Competencies to Career Transitions in Retailing
WCNY Retail Network (WhRN)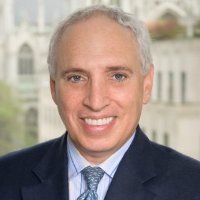 The WCNY Retail Network invites you to a hands-on work session focused on leveraging your transferable skills to drive your career transition. Whether you are considering moving to different industry or to a different role within your company, understanding and using your core competencies is a critical component for a successful process. Robert Friedland Founder and President of Essential Human Capital, a retained search and executive coaching firm, will host a roundtable discussion and share valuable insights on how you can use your core competencies to sharpen your resume and improve your interview skills.
A very limited number of ten minute one on one private coaching consultations will be available on site with Robert. Sign-ups will be at the event
Robert Friedland
is a Founding Partner of Essential Human Capital, a New York City-based integrated executive search and coaching firm. His executive search clients include financial institutions, including hedge funds, private equity portfolio companies, financial technology firms and B2Bs. Robert has more than 30 years of experience as a senior-level recruiter, including hundreds of searches for sales, finance, marketing, capital markets and operations professionals. Understanding the unique value of adding coaching to recruitment, retention and development, Robert became a Certified Professional Coach specializing in leadership, communication and team building. He is an expert in coaching executives in transition, helping them align their core values and competencies with their assessment of new career opportunities. Coaching honors Robert's long-standing commitment to being of service to people in both his personal and professional lives. He spent the first seven years of his career running a group home for blind adults in Manhattan. He subsequently worked in operations within a family business before beginning his career in executive search. Robert earned a B.A. in Political Science from the State University at Albany. He became a Certified Professional Coach and ELI-Master Practitioner (ELI is an attitudinal assessment tool) through IPEC, the Institute for Professional Excellence in Coaching.
This event is for alumni in the food and beverage, fashion and retail.
To register
, please send a brief bio to
whrn@whartonny.com
.
When:
Wednesday, March 28, 2018
6:00 PM - 8:00 PM
Where:
Midtown location (
Note: Address will be sent via email to all registered guests 24-48 hours prior to the event to the "Primary Email" address listed in your profile. Please review your profile to confirm that the email address listed is correct.)
Cost:
WCNY Supporting Members - $20.00 (WCNY supporting membership costs $95/yr at
Join/Renew Membership)
Gold & Benefactor Members - $0
Other Wharton Alumni - $40.00
To Register:
To register for this event, please contact
whrn@whartonny.com
. Please send one or two sentences about your current position in retail. Events can and do sell out quickly so please
register early
.
Due to building security requirements, you must pre-register for this event. Walk-ins cannot be accepted.
Registration is subject to availability and will close on Tuesday, March 27th at 4:00pm - No Exceptions!