WCNY CTO/CSO Network (WhCTO/CSO) Group Discussion with Guest Speaker: Shekar Pannala
WCNY CTO/CSO Network and the Speaker Series Committee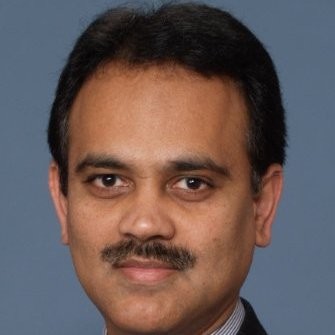 Join us for a group discussion on Tuesday, April 24, 2018 with guest speaker,
Shekar Pannala, CTO at Chubb
who will discuss:
how to stay up to date on all technologies in the marketplace that you are in (semiconductors, telecommunications, Internet services, Health Sciences, etc.),
how to 'evaluate' the advantages of a new 'technology/product' vs. others,
how to 'choose' a Technology to develop to with a plan to monetize it,
how to 'evaluate' the current & future 'value' of acquiring (licensing, partnering, etc)
Shekar Pannala is a senior technology leader with 23+ years of experience in delivering enterprise-class solutions in the financial Services industry with deep experiences across the investment lifecycle and a strong understanding of both technology and business.
Shekar's accomplishments include delivering the first mobile platform for Securities Servicing industry, building enterprise-wide Digital analytical Platform, Large-scale Systems integration projects, Equity trading, FX and Risk Management Platforms. He was also instrumental in building the first automated lending platform for Securities Finance as well as rearchitecting large operational platforms.
Shekar also has a strong infrastructure experience and led infrastructure optimization efforts that include standardization, virtualization and moving to a cloud platform.
Prior to Chubb, Shekar was CTO at S&P Global and before that CTO at BNY Mellon.
Shekar was recognized as top ten innovators in 2012 and is a frequent speaker at Industry conferences.
When:
Tuesday, April 24, 2018
6:00 PM - 8:00 PM
Where:
Midtown location (
Note: Address will be sent via email to all registered guests 24-48 hours prior to the event to the "Primary Email" address listed in your profile. Please review your profile to confirm that the email address listed is correct.)
Cost:
WCNY Supporting Members - $20 (WCNY supporting membership costs $95/yr at
Join/Renew Membership)
Other Wharton Alumni & Guests - $40
Gold & Benefactor Members - $0
To Register:
Click here to register
. Seats are Limited! Please
register early
as events can and do sell out quickly.
Due to building security requirements, you must pre-register for this event. Walk-ins cannot be accepted.
Registration is subject to availability and will close on Monday, April 23rd at 4:00pm - No Exceptions!