The Myth of the Nice Girl: Achieving a Career You Love Without Becoming a Person You Hate
Author Speaker Series
**This event has been canceled.**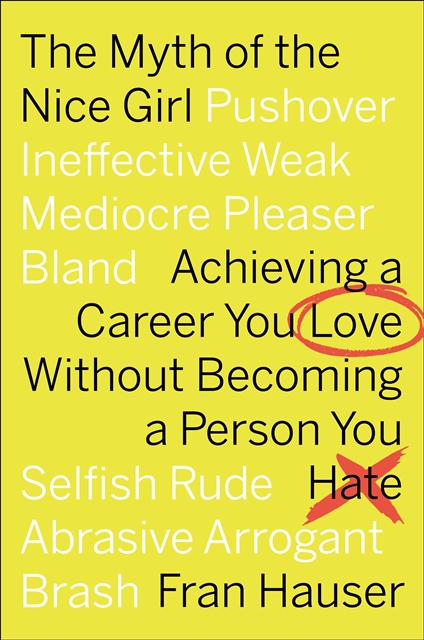 Have you ever wondered how to ask for what you want without feeling like a jerk? Become a boss who's respected, not feared? Lead with both kindness and strength? We are thrilled to host Fran Hauser, long-time media executive, startup investor and celebrated champion of women and girls, in a discussion of her first book
THE MYTH OF THE NICE GIRL: Achieving a Career You Love Without Becoming a Person You Hate
.
Join us as Hauser deconstructs the negative perception of "niceness" that many women struggle with in the business world and offers real advice to help smart, professional women take their career to the next level.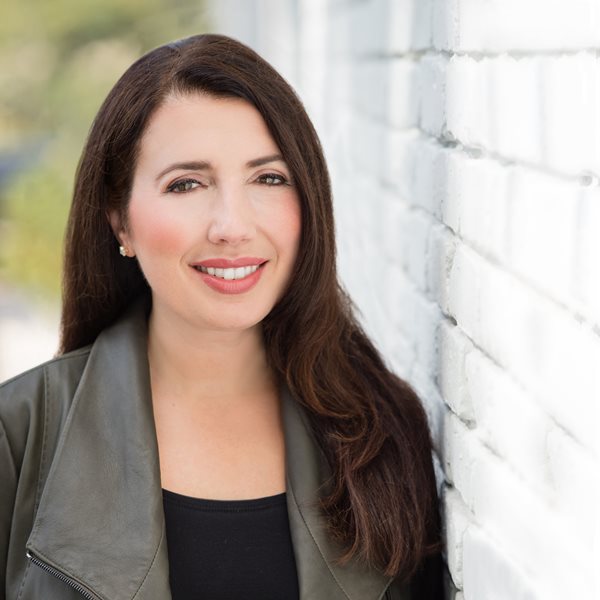 Fran Hauser
is a long-time media executive, startup investor, celebrated champion of women and girls, and author of the forthcoming THE MYTH OF THE NICE GIRL (April 2018). She's held senior positions at some of the world's largest digital media businesses, including Time Inc.'s PEOPLE, InStyle and Entertainment Weekly as well as AOL and Moviefone. Now an angel investor who largely invests in female founders, Fran was named one of Refinery29's "6 Most Powerful Women in NYC's Tech Scene," and has been featured by CNBC, Forbes, Vogue.com, Ad Age, and more.
When:
Wednesday, September 26, 2018
6:00 PM - 8:00 PM
Where:
Midtown location (
Note: Address will be sent via email to all registered guests 24-48 hours prior to the event to the "Primary Email" address listed in your profile. Please review your profile to confirm that the email address listed is correct.)
Cost:
WCNY Supporting Members - $20 (WCNY supporting membership costs $95/yr at
Join/Renew Membership)
Other Wharton Alumni & Guests - $40
Gold & Benefactor Members - $0
Please
register early
as events can and do sell out quickly.
Due to building security requirements, you must pre-register for this event. Walk-ins cannot be accepted.
Registration is subject to availability and will close on Tuesday, September 25th at 4:00pm - No Exceptions!
Advance Praise for

THE MYTH OF THE NICE GIRL
"We need more women at every level of the workplace. And, in The Myth of the Nice Girl, Fran Hauser redefines our outdated notions of what a powerful leader should look like and shows how a culture in which we no longer allow brilliant jerks to dominate the workplace will be better not just for women, but for everyone — and for the bottom line."
—Arianna Huffington, Founder & CEO of Thrive Global and Founder of Huffington Post
"If you want to redefine success on your own terms, you have to reimagine what a strong leader looks like. The Myth of the Nice Girl proves that you don't have to sacrifice who you are to get ahead. It's time to discard old-fashioned stereotypes, become the boss of your own future and recognize that being nice and authentic can make you a true Girlboss."
—Sophia Amoruso, Founder & CEO, Girlboss
"The world desperately needs the message Fran pioneers in NICE GIRL. I look forward to seeing employees and leaders alike embrace Fran's principles of authentic and compassionate leadership and, as a result, improve corporate culture across all industries."
—Amy Emmerich, Chief Content Officer, Refinery29
"This book is about more than the power that comes with kindness. Fran shares her insights and actionable ideas to help navigate many of work's most difficult moments along with strategies that will allow you to get ahead."
—Mindy Grossman, President and CEO at Weight Watchers International, Inc.
"This book is a must-read for anyone trying to navigate business relationships while 'staying human'. I believe in the message so much that it's recommended reading for my class at Columbia Business School. Fran is the perfect example of someone who hasn't lost her humanity with all of her success, and has shown that kindness can in fact be a leader's most powerful strength."
—Angela Lee, Chief Innovation Officer and Associate Dean at Columbia Business School
"'The Myth of the Nice Girl' offers useful tips for some of the biggest challenges we face as women in the workplace - speaking up, offering feedback, negotiating - and even word-forword scripts for when you're at a complete loss for what to say! 'The Myth of the Nice Girl' is the perfect guide to accomplishing your career goals, without sacrificing kindness."
—Randi Zuckerberg, Founder & CEO at Zuckerberg Media
"NICE GIRL will save you a lot of time trying to become something you're not. Through her own story and those of other female leaders, Fran shows that nice women really do come out on top."
—Desiree Gruber, CEO at Full Picture, Executive Producer of Project Runway