Penn Club Business Networking Lunch - Group 1
Business Networking Group (BNG)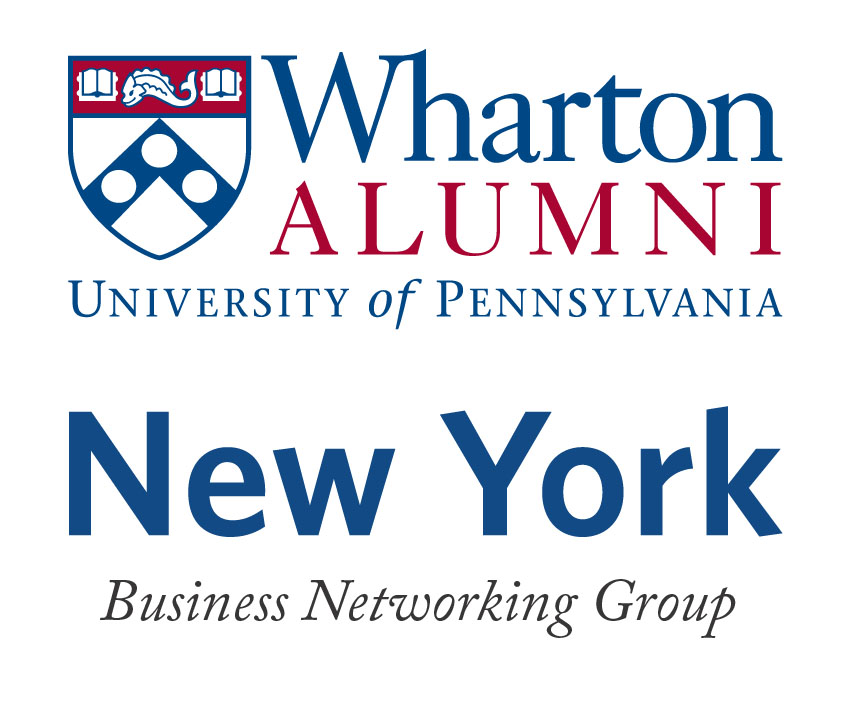 Wharton Entrepreneurs - Consultants - Business Development Professionals - Small Business Owners -Sales Professionals.
If your business growth and success depend on sourcing new clients, new deals, new customers or new business partners:
expand your selling and business development network.
advise and help other non-competing Wharton alumni grow their businesses.
grow with Penn Club members and Wharton Alumni as your extended sales force.
Be a part of the combined Penn Club and Wharton Club of New York Business Networking Group!
Group 1
of the Penn Club Business Networking Group generally meet the second Friday of each month over lunch, at a world-class Midtown Manhattan location - The Penn Club! Membership in The Penn Club is not needed if a WCNY supporting member.
To become a member of Group 1 of the Penn Club Business Networking or to learn more,
please e-mail Carol Vinelli at before RSVP-ing for the event
to ensure exclusivity. Please be sure to include your full name, line of business, company name, e-mail address and phone number.
Penn Club members should RSVP to
rsvp@pennclubny.org
.
Important:
Existing Penn Club Business Networking Group members, cannot alternate between Group 1 and 2 lunch meetings. Group members must attend the lunch meeting for which they have previously been assigned.
When:
Friday, June 8, 2018 at 12:30 PM
Cost:
WCNY Dues Paying Members - $59/person, no walk-in's.
Other Wharton Alumni - $75/person
WCNY basic membership costs $95/yr at
Join/Renew Membership)
Venue:
The Penn Club
30 W. 44th Street
New York, NY 10036
(No walk-in's; must be pre-approved to attend due to function-industry exclusivity).
Only persons who have contacted Carol and been cleared for Group 1 can attend this lunch.
Click here to register. Registration will close on Wednesday, June 6, 2018.
Please see our schedule of upcoming
Leads Luncheon
.