FINTECH: The Future of Financial Services
WCNY Affinity Group and Speaker Series Committee
**This event has sold out. A waitlist is available.**
Please complete the form with your email and best contact number.
You will receive an email or phone call should a slot open up.
CLICK HERE to access the waitlist form.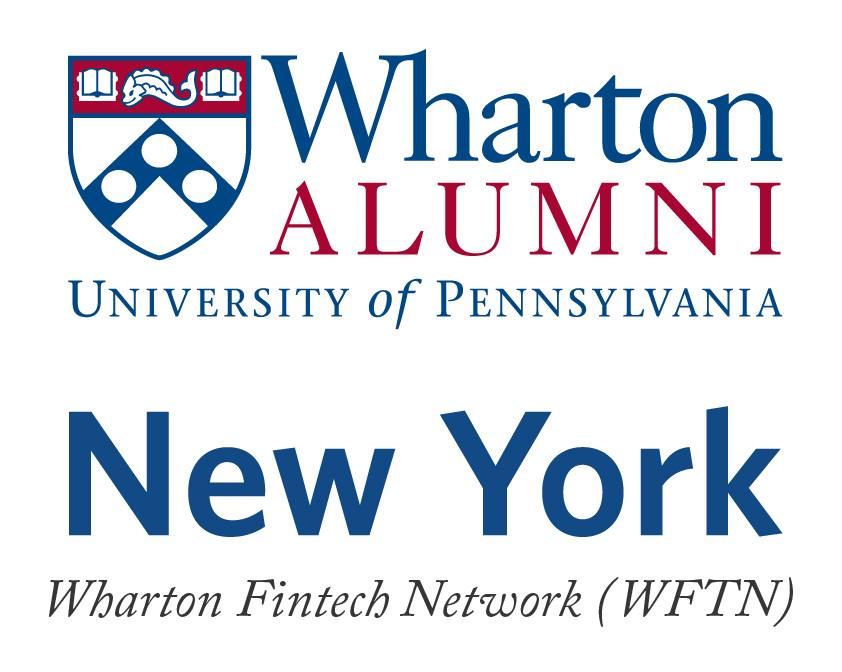 The Wharton Fintech Network Affinity Group of the WCNY kicks off the group activity with a panel discussion on the rise of Fintech and its impact on financial services business and careers.
PANELISTS INCLUDE: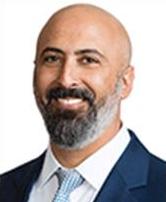 Lance M. Braunstein
, Chief Information Officer, E*Trade
As Chief Information Officer, Mr. Braunstein is responsible for developing and implementing E*TRADE's overarching technology strategy. Mr. Braunstein leads a team of technologists that drive software development, system architecture, and production support.
Prior to E*TRADE, Mr. Braunstein was the Chief Information Officer of Aperture Group, LLC, the parent company of OptionsHouse before its purchase by E*TRADE in 2016. Prior to Aperture Group, Mr. Braunstein spent seven years at Goldman Sachs, most recently as the Head of Client Platforms and Banking Technology. Prior to these appointments, Mr. Braunstein spent 10 years with Morgan Stanley where he was responsible for infrastructure and development organizations in Wealth Management.
Mr. Braunstein earned his MBA in finance from The Wharton School.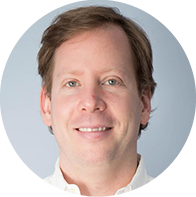 William Libby
, Founding Partner, Upper90
Mr. Libby is CEO of
Upper90
which provides debt and equity capital to new asset classes being created by data / technology.
Until April 2018, Mr. Libby served as Head of Quantitative Execution and Systematic Market Making Sales in the Americas for Goldman Sachs. Mr. Libby's team was responsible for distributing products that allow clients to access the firm's execution algorithms, alternative datasets and principal liquidity. He also worked closely with the strategic investment group which invested in CRUX, Kensho and Marquee internal platform. Mr. Libby started his career at Goldman Sachs in 2003 as an analyst in the electronic trading division where he was responsible for developing the firm's first alternative trading system called SIGMA-X and joined Barclays (then Lehman Brothers) in 2007 to lead Electronic Trading product development. In 2011, Mr. Libby became head of strategy and product development in the Market Making Division at Knight Capital Group (KCG). While at KCG, Mr. Libby helped expand the principal trading strategies into options, futures, FX and European equities.
Mr. Libby received a Bachelor of Science Degree from the Wharton School at the University of Pennsylvania in 2003. Mr. Libby served as a fellow at the White House in the Clinton Administration and as an intern at Telebanc, one of the first online banks (eventually acquired by E-Trade).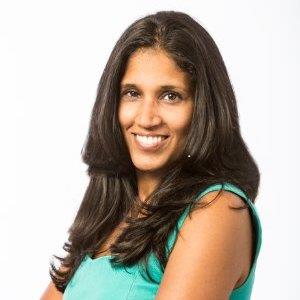 Radhika Shroff
, Deputy Chief Investment Officer, Accion International
Radhika is the Deputy Chief Investment Officer of the Gateway Fund at Accion International . In this role, Radhika leads microfinance and financial technology investment activities that focus on solving financial inclusion for the 3 billion people around the world who are left out or underserved by the financial sector.
Accion is a global NGO and impact investor that aims to address this solvable problem by catalyzing innovations in the financial industry that can radically improve the quality and availability of financial services for the poor. This is achieved through commercial investments in innovative microfinance institutions as well as other financial inclusion models, such as agent netoworks, SME finance operators, mobile payments and alternative credit scoring platforms. Accion focuses its investment activities in emerging markets in sub-Saharan Africa, Latin America, and Asia (with a particular emphasis on India and Southeast Asia) that have demonstrated the greatest potential for inclusive finance. With the right combination of market conditions, governance, management and technical expertise, the Gateway Fund aims to build institutions that are scalable, sustainable and that can attract further funding from capital markets.
Prior to Accion, Radhika spent 15 years with global banks, working in investment banking, consumer financial services and microfinance, and investing in the US, Asia and Latin America.
Radhika is fluent in Spanish and proficient in Gujarati. She received a BA in Psychology and a BS in Economics from The University of Pennsylvania, an MBA from The Wharton School and an MA in International Studies from The Joseph H. Lauder Institute. She lives in New York City with her husband and two children.
About the Wharton Fintech Network (WFTN):
The
Wharton Fintech Network (WFTN)
is an Affinity Group of the Wharton Club of New York, which offers a platform for alumni working at the intersection of the finance services and technology sectors to network and discuss about topics of interest for the industry.
Driven by innovations from technology-focused start-ups and new market entrants, Fintech is gaining significant momentum and causing disruption to the traditional value chain. Key parts of financial sector that are most likely to be disrupted by the Fintech wave include banking, fund transfer and payments, investment and wealth management, lending, and insurance. AI/ML, UI/UX, Blockchain, mobile, and biometrics are the key technologies driving the Fintech space.
Membership is free and open to all Wharton alumni (undergrad, MBA, EMTM, etc) who are supporting members of WCNY and are interested in Fintech.
Founder & Chair:
When:
Tuesday, May 29, 2018
6:00 PM - 8:00PM
The itinerary is:
6.00 - 6.25pm: Networking
6.25 - 6.30pm: Opening remarks and welcome
6.30 - 7.45pm: Panel discussion and Q&A
7.45 - 8.00pm: Networking
Where:
Midtown Location (
Note: Address will be sent via email to all registered guests 24-48 hours prior to the event to the "Primary Email" address listed in your profile. Please review your profile to confirm that the email address listed is correct.)
Cost:
WCNY Supporting Members - $20 (WCNY supporting membership costs $95/yr at
Join/Renew Membership)
Other Wharton Alumni & Guests - $40
Gold & Benefactor Members - $0
RSVP:
Click here
to register.
For more information, contact
WFTN@whartonny.com.
Due to building security requirements, you must pre-register for this event.
Registration is subject to availability and will close on Monday, May 28th at 4:00pm - No Exceptions!

When:
6:00PM - 8:00PM Tue 29 May 2018, Eastern timezone

Where:
Midtown Location

New York, NY
[ Get Directions ]
Enter Waitlist Here...