The Shopping Revolution - How Successful Retailers Win Customers in an Era of Endless Disruption
Author Speaker Series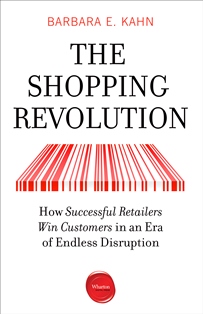 Amazon disrupts everything it touches and upends any market it enters. In the era of its game-changing dominance, how can any company compete?
We are just witnessing the start of the radical changes in retail that will revolutionize shopping in every way. As Amazon and other disruptors continue to offer ever-greater value, customers' expectations will continue to ratchet up, making winning (and keeping) those customers all the more challenging. For some retailers, the changes will push customers permanently out of their reach—and their companies out of business.
In
The Shopping Revolution
, Barbara E. Kahn, a foremost retail expert and professor at The Wharton School, examines the companies that have been most successful during this wave of change, and offers fresh insights into what we can learn from their ascendance
Inside this book you'll find:
How did Amazon become the retailer of choice for a large portion of the US population, and how can other companies work with them or compete with them?
How did Walmart beat out other grocers in the late 1990s to become the leader in food retailing, and how must they pivot to hold their leadership position today?
How did Warby Parker make a dent in the once-untouchable Luxottica's lucrative eyewear business, and what can that tell start-ups about how to unseat a Goliath?
How did Sephora draw customers away from once-dominant department stores to become the go-to retailers for beauty products, and what can retailers learn from their success?
How are luxury and fast-fashion retailers competing in the ever-changing, fickle world of fashion?
The
Shopping Revolution
is a must-read for those in the retailing business who want to develop an effective strategy, entrepreneurs looking at starting their own business, and anyone interested in understanding the changing landscape in which they are shopping.
Praise of The Shopping Revolution
.
Speaker: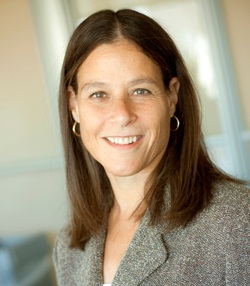 Barbara E. Kahn
is Patty and Jay H. Baker Professor of Marketing at The Wharton School at the University of Pennsylvania. She served two terms as the director of the Jay H. Baker Retailing Center. Prior to rejoining Wharton in 2011, Barbara served as the dean and Schein Professor of Marketing at the School of Business Administration, University of Miami, Miami, Florida. Before becoming dean at UM, she spent 17 years at Wharton as Silberberg Professor of Marketing. She was also vice dean of the Wharton undergraduate program. She is the author of
The Shopping Revolution: How Successful Retailers Win Customers in an Era of Endless Disruption
and
Global Brand Power: Leveraging Branding for Long-Term Growth
. She is also the coauthor of
Grocery Revolution: The New Focus on the Consumer
.
When:
Tuesday, October 2, 2018
6:00 PM - 8:00 PM
Where:
Midtown location (
Note: Address will be sent via email to all registered guests 24-48 hours prior to the event to the "Primary Email" address listed in your profile. Please review your profile to confirm that the email address listed is correct.)
Cost:
WCNY Supporting Members - $20 (WCNY supporting membership costs $95/yr at
Join/Renew Membership)
Other Wharton Alumni & Guests - $40
Gold & Benefactor Members - $0
Click here to register
. Please
register early
as events can and do sell out quickly.
Due to building security requirements, you must pre-register for this event. Walk-ins cannot be accepted.
Registration is subject to availability and will close on Monday, October 1st at 10:00am - No Exceptions!