An Evening with Alexander Duckworth, Partner at POP Capital and Founder and Principal of Point One Percent
WCNY Retail Network (WhRN) and Speaker Series Committee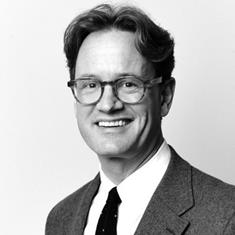 The Wharton Retail Network and Speaker Series Committee invite you to an informative and exciting talk with Alexander Duckworth, Partner of Private Equity firm, POP Capital and, Founder and Principal of Point One Percent, a marketing and branding agency expert at targeting and engaging the very top tier of the luxury market.
Alexander will speak on the following topics :
How they identify luxury brands that they feel have opportunity.
How they gather insights from research and which of those insights do they hang strategies around.
He'll walk through recent work in progress - New & Lingwood case study, including the brand's retail evolution
Following a round table discussion with attendees, Alexander will take questions. This session will close with a networking session for attendees.
Alexander Duckworth
, Partner of POP Capital, has creatively marketed well-known brands ranging from Microsoft and Coca-Cola to Ralph Lauren and Harry Winston. After attending Parsons School of Design in New York City, Alexander left the US to join Hakuhodo in Japan as an Art Director. He returned to the U.S. to continue work on Coca-Cola at McCann Erickson New York. While at McCann, Alexander worked on his first luxury brand as the Art Director for Tiffany & Co. Upon leaving McCann, he joined SS&K where he worked on emerging and growing brands like TiVo and the then-new DVD format, as well as established brands like Ralph Lauren and Chubb.
In 2002, Alexander started Point One Percent to focus his strategic and creative talents on a niche market - the wealthiest .1% of the population. Alexander has won, and continues to win, numerous awards for his work. He is often quoted in the media as an expert on the luxury market. Alexander is a member of the Gerson Lehrman Retail Council, teaches at Parsons School of design in NYC and is a board member of the Busoona Institute based in Uganda. He and his family live in New York City and in Litchfield, CT.
About Point One Percent:
A strategically focused branding and marketing creative agency. Whether your brand is emerging or established, openly aspirational or discreetly exclusive, our understanding of the wealthiest point one percent of the population can make a meaningful difference.
About POP Capital:
Investing in brands that target high net-worth individuals requires a very solid understanding of the dynamic luxury market. POP Capital is a new breed of PE investor, one that is not looking for a cookie cutter solution, rather one that is carefully crafting strategies for growth and legacy. We call it Legacy Luxury.
When:
Thursday, June 7, 2018
6:00 PM - 8:00 PM
Where:
Midtown location (
Note: Address will be sent via email to all registered guests 24-48 hours prior to the event to the "Primary Email" address listed in your profile. Please review your profile to confirm that the email address listed is correct.)
Cost:
WCNY Supporting Members - $20.00 (WCNY supporting membership costs $95/yr at
Join/Renew Membership)
Gold & Benefactor Members - $0
Other Wharton Alumni - $40.00
To Register:
Click here to register
. Events can and do sell out quickly so please
register early
.
Due to building security requirements, you must pre-register for this event. Walk-ins cannot be accepted.
Registration is subject to availability and will close on Wednesday, June 6th at 4:00pm - No Exceptions!