Reacting to the Retail Revolution
Special Interest Speaker Series
**This event has sold out. A waitlist is available.**
Please complete the form with your email and best contact number.
You will receive an email or phone call should a slot open up.
CLICK HERE to access the waitlist form.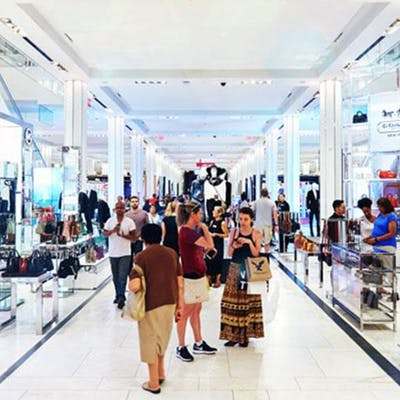 While retailing has always been dynamic, there has never been a period of time of such dramatic changes - store consolidations, closures and shrinkage's, while online purchases take an ever increasing lion's share of retail business
Join the Penn Club of New York for a panel discussion with industry icons on what their last experiences mean for the future. Panel includes:
Jay Baker, Chairman, Jay H. Baker Retailing Center, Former President and Director, Kohl's Corporation
Marty Bloom (Moderator), Former President and CEO of May Merchandising and May Department Stores International
Richard Kestenbaum, Co-Founder and Partner of Triangle Capital
Stuart Weitzman, Designer, Entrepreneur, and Founder of Stuart Weitzman
Click
HERE
for panel bios.
When:
Wednesday, September 26, 2018
8:15 AM – 10:30 AM
8:15-8:45 AM Breakfast
8:45-9:45 AM Panel discussion
9:45-10:15 AM Q&A
Where:
Penn Club of New York
30 West 44th Street
New York, NY 10036
Cost:
$35
This event has sold out.
PANEL: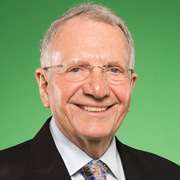 JAY BAKER - Panelist
Chairman, Jay H. Baker Retailing Center, Former President and Director, Kohl's Corporation
Jay Baker received his undergraduate degree from the Wharton School of the University of Pennsylvania in 1956. In 1986, Mr. Baker became the President of Kohl's, working with the CEO, William Kellogg, and Executive Vice President, John Herma. Along with outside investors, Mr. Baker and his partners led a management buyout of Kohl's from BATUS. Mr. Baker was the lead merchant and, under his leadership, the company grew from 40 to 350 stores, with revenue growing from $280million to over $6billion. Today Kohl's operates more than 1200 stores in 49 states and generates about $19.3 billion in sales annually. Soon after his retirement, he became very involved with FIT, the Fashion Institute of Technology in New York City, where he and his wife Patty gave a gift of $10 million to build new buildings, renovate existing spaces, and provide 40 scholarships a year to deserving students. In appreciation, FIT named its business school, the Patty and Jay Baker School of Business and Technology. At his alma mater, the Wharton School, Dr. Baker started the Jay H. Baker Retailing Initiative. With the success of the program and very generous gifts from Jay and Patty, the Initiative became the Jay H. Baker Retailing Center, making it the largest Retailing Center in America, where Dr. Baker is the Chairman. In addition to this program, The "Baker's Dozen" is a yearly scholarship program funded by Patty and Jay, for 13 deserving undergraduate students to study at the University of Pennsylvania.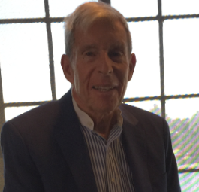 MARTY BLOOM - Moderator
Former President and CEO of May Merchandising and May Department Stores International
Previously, Marty lived in Hong Kong with his family and opened up all of Mays Asian Offices from Japan to Sri Lanka. In that position he developed other retail clients around the world who purchased thru May's offices. Previous positions were with Bloomingdale's and Macy's. Marty is an avid bridge and tennis player and was chairman of the Maccabi Grand Masters Tennis Team and subsequently Bridge Team that competed in Berlin. Marty was the initial membership chairman and a board member of the Penn Club. Marty is an honors graduate of the Wharton School. His philanthropic endeavors include many cultural organizations in the Berkshires, Penn, Maccabi USA, as well as the start and funding of the PTSD and Trauma clinic at Columbia Medical.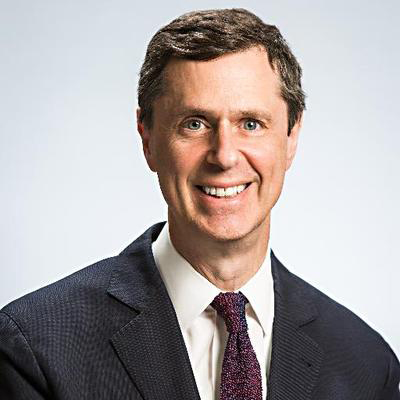 RICHARD KESTENBAUM - Panelist
Co-Founder and Partner of Triangle Capital
Richard is a co-founder and Partner of Triangle Capital and has been an investment banker for over 35 years. Richard has a great deal of experience advising clients in merchandising businesses, particularly in the Retail & Consumer sector. Richard is an often-quoted expert on the retail and merchandising industries. He is a Contributor to Forbes.com where he writes a regular blog about trends in retail and consumer product businesses. He also appears regularly in print and other media as well as industry panels and speaking programs.
Before co-founding Triangle, Richard was a Managing Director at a boutique investment banking firm called Financo, Inc. While at Financo, Richard was responsible for a majority of the firm's apparel industry transactions. Prior to joining Financo, Richard was a Partner and First Vice President at Drexel Burnham Lambert Inc. At Drexel, Richard was responsible for a group of 14 professionals doing middle-market mergers and acquisitions around the world.
Richard is the co-author of three books on finance and computer programming. He is formerly an Adjunct Assistant Professor of International Business at the graduate program of the Stern School of Business at New York University. Richard received a BS in Accounting from New York University and an MBA with a concentration in Finance from Harvard University. Richard is married and lives in New York.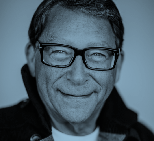 STUART WEITZMAN - Panelist
Designer, Entrepreneur, and Founder of Stuart Weitzman
It can certainly be said that Stuart Weitzman's passion for design has been a lifelong pursuit: he began working at his father's Massachusetts shoe factory while still in college. After graduating from the University of Pennsylvania's Wharton School, Weitzman applied himself to the industry with laserlike focus, eventually building the globally-renowned company that bears his name. Today, his shoes dominate the red carpet events and are worn by loyal celebrity fans like Angelina Jolie, Taylor Swift, Haley Berry, Blake Lively, Beyonce, Nicole Kidman, Selena Gomez, Jennifer Lawrence, Gigi Hadid, Princess Kate and soon to be Princess Meghan, and by millions of women who buy them in over 75 countries around the world. Weitzman approaches his other endeavors with equal commitment: he shares his free time with his wife Jane and their two daughters, aiding a number of philanthropic causes close to his heart, with mentoring students on their budding entrepreneurial aspirations at his Alma Mater and other institutions and with his continuing participation in sports, including ping-pong. If you've got a paddle, he'll welcome the challenge.
When:
8:15AM - 10:30AM Wed 26 Sep 2018, Eastern timezone

Where:
Penn Club of New York
30 West 44th Street
New York, NY 10036
[ Get Directions ]
Enter Waitlist Here...