How Private Equity Firms Create Value – Financial and Operational Strategies
Wharton Investment Network (WIN) and Speaker Series Committee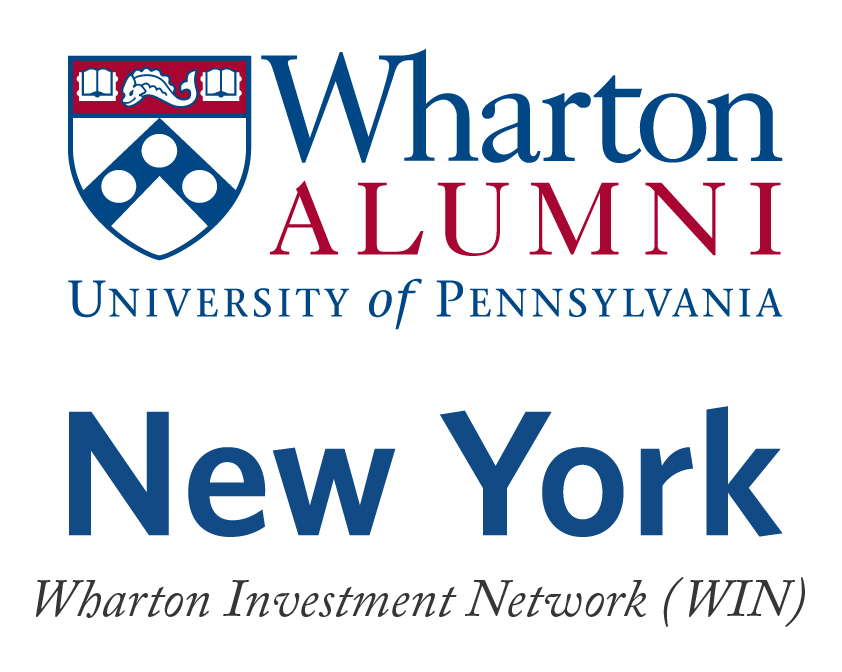 "Price is what you pay. Value is what you get."
While most investors have heard this old adage, far fewer have considered its deeper implications.
Join the Wharton Investment Network (WIN) for its inaugural event: "
How Private Equity Firms Create Value – Financial and Operational Strategies.
" This panel will feature leaders and experts in private equity discussing strategies they have implemented to generate value. The speakers include:
Roger Saks - Managing Director/Investments at Stifel
Jonathan Sockol - Investor at Stonecourt Capital
Mike Edwards - Venture Strategist at EY Foundry
Shelly Lanning - Founder, SWL Healthcare Holdings
Limited seats are available and will be assigned on a first come first serve basis.
When:
Monday, September 17, 2018
7.00 - 7.45pm: Panel
7.45 - 8.00pm: Q&A session
8.00 - 9.00pm: Networking
Where:
Midtown location (
Note: Address will be sent via email to all registered guests 24-48 hours prior to the event to the "Primary Email" address listed in your profile. Please review your profile to confirm that the email address listed is correct.)
Cost:
WCNY Supporting Members - $20 (WCNY supporting membership costs $95/yr at
Join/Renew Membership)
Other Wharton Alumni & Guests - $40
Gold & Benefactor Members - $0
Click here to register
. Please
register early
as events can and do sell out quickly.
The
Wharton Investment Network (WIN)
is an engagement-focused organization within the Wharton Club of New York (WCNY). The Wharton Investment Network (WIN) exists to facilitate alumni engagement, life-long learning, and impact funding between Wharton-affiliated Private Equity and late stage Venture Capital professionals and Wharton-affiliated companies seeking networking opportunities, sharing and learning platforms, and capital by hosting investment forums on a periodic basis. The goal is to provide alumni with access to others in private equity, founders, and companies seeking later stage capital. WIN is inviting alumni that are beyond the start-up phase, entrepreneurs and venture capital/private equity investment professionals and others looking to make a career change into this exciting field to participate in this group.
Due to building security requirements, you must pre-register for this event. Walk-ins cannot be accepted.
Registration is subject to availability and will close on Monday, September 17th at 10:00am - No Exceptions!