FINTECH: Artificial Intelligence in Financial Services
Wharton Fintech Network Affinity Group and WCNY Speaker Series Committee
**This event has sold out. A waitlist is available.**
Please complete the form with your email and best contact number.
You will receive an email or phone call should a slot open up.
CLICK HERE to access the waitlist form.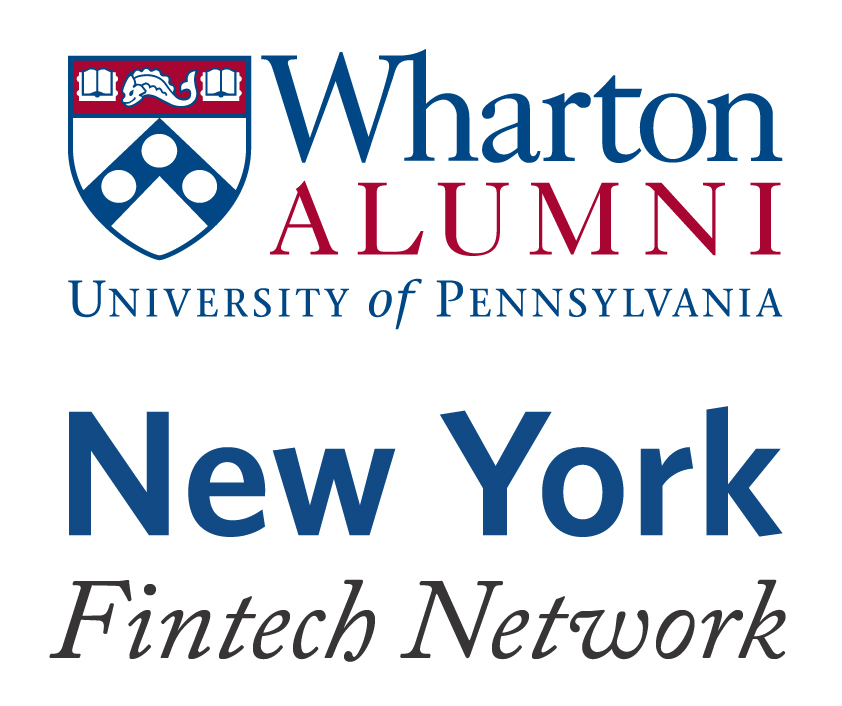 The Wharton Fintech Network Affinity Group of the WCNY invites you to speaker event on "Artificial Intelligence in Financial Services" to explore the science and technology of Artificial Intelligence and Machine Learning and the impact on financial services sector.
SPEAKERS: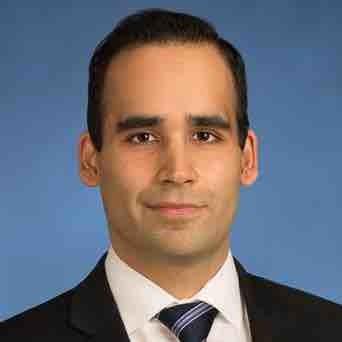 Afsheen Afshar
Senior Business Executive and Deep AI Expert | Former CAIO and SMD at Cerberus | Former EVP and interim CDAO at Albertsons | Former CDSO and MD at JPMC
Afsheen Afshar is a senior business executive and deep AI expert who has led large-scale technological transformation across a variety of industries and enterprises, generating hundreds of millions in value. He regularly advises startups, universities, investors, enterprises, and others across the globe on how to best leverage modern technology.
Most recently, he was the Chief Artificial Intelligence Officer and a Senior Managing Director at Cerberus, where his role was to start and lead the development of a proprietary data and advanced analytics platform, the goal of which was to empower Cerberus's portfolio companies and trading desks across the asset management and operate companies with actionable insights that extract measurable value out of raw data.
During his tenure, he was seconded to Albertsons Companies as an Executive Vice President and the interim Chief Data and Analytics Officer, where he led the standing up a modern analytics and data function, inclusive of its strategy, organization, and infrastructure. Applications ranged from personalized product recommendation systems to store labor optimization.
Prior to joining Cerberus, Afsheen was the Chief Data Science Officer and a Managing Director of JPMorganChase's Corporate and Investment Bank (>$40B in revenue), responsible for data science efforts across every business and supporting function of that part of the firm. Prior to that, he was a Managing Director at Goldman Sachs, where he led the data science, engineering, and machine learning teams that worked across multiple businesses. His teams have created products ranging from improved management of operations risk to assisting investment bankers on prioritizing deal flow.
Afsheen holds dual-doctorate degrees (MD and PhD) from Stanford University. His PhD is in Electrical Engineering with a focus on AI/machine learning and neuroscience (advisor: Krishna Shenoy; co-advisor: Andrew Ng). He also holds a Masters in Electrical Engineering from Stanford, and a Bachelors in Electrical Engineering from Princeton University.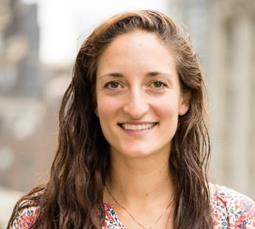 Ella Chinitz
Executive Director, EY
Ella is an Executive Director at EY in the Financial Services Advisory practice with over 15 years of experience at the intersection of data, digital and marketing. She is a recognized SMA for leading data science teams and creating custom data and analytics solutions within large scale digital transformations. Ella leads her clients to realize more value from their data by building out enterprise wide data strategies to enable personalized consumer experiences and drive business results. Ella has experience across data driven experiences and journeys, testing and personalization, digital marketing, digital experience analytics, multitouch attribution, online/offline sales attribution and cloud strategies. She supports clients in marketing and advertising technology investment decisions and effective usage for their requirements.
Prior to joining EY, Ella led the regional Data team for SapientRazorfish for over a decade. During that time, she focused on data strategy and leading initiatives aimed at bringing data into the design process. Prior to that she worked at a digital experience startup.
Ella has a dual bachelor's degree in Cognitive Science and Psychology from the University of Pennsylvania. She lives in New York with her husband, also a Penn grad, and their four children.
MODERATOR: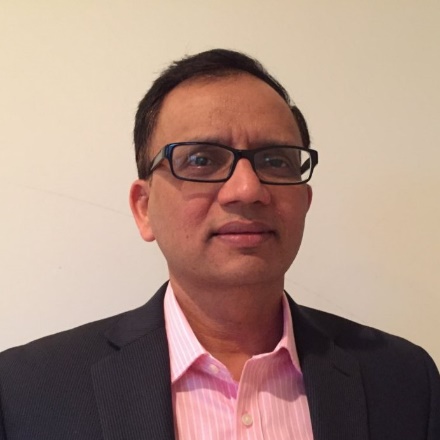 Anju Marempudi
Chair, Wharton Fintech Network of WCNY | Founder and CEO, EventVestor.
Anju Marempudi is the founder and CEO of IntelliBusiness, Inc. and the creator of EventVestor, a leading quant data platform providing quantified, contextual, and comprehensive event-driven alternative data for quant and quantamental investment and trading strategies. Leveraging a unique combination of machine intelligence, natural language processing, and human intelligence, EventVestor provides hundreds of point-in-time event-driven factors and insights for the discretionary managers, traders, quants.
Anju has over two decades of extensive experience in financial services, investment analysis, management consulting, and information technology.
Anju holds an MBA from The Wharton School of the University of Pennsylvania and Chair of The Wharton Fintech Network in NY.
About the Wharton Fintech Network (WFTN):
The
Wharton Fintech Network (WFTN)
is an Affinity Group of the Wharton Club of New York, which offers a platform for alumni working at the intersection of the finance services and technology sectors to network and discuss about topics of interest for the industry.
Driven by innovations from technology-focused start-ups and new market entrants, Fintech is gaining significant momentum and causing disruption to the traditional value chain. Key parts of financial sector that are most likely to be disrupted by the Fintech wave include banking, fund transfer and payments, investment and wealth management, lending, and insurance. AI/ML, UI/UX, Blockchain, mobile, and biometrics are the key technologies driving the Fintech space.
Membership is free and open to all Wharton alumni (undergrad, MBA, EMTM, etc) who are supporting members of WCNY and are interested in Fintech.
Founder & Chair:
When:
Tuesday, November 6, 2018
6:00 PM - 8:00PM
The itinerary is:
6.00 - 6.25pm: Networking
6.25 - 6.30pm: Opening remarks and welcome
6.30 - 7.45pm: Panel discussion and Q&A
7.45 - 8.00pm: Networking
Where:
Midtown Location (
Note: Address will be sent via email to all registered guests 24-48 hours prior to the event to the "Primary Email" address listed in your profile. Please review your profile to confirm that the email address listed is correct.)
Cost:
WCNY Supporting Members - $30 (WCNY supporting membership costs $95/yr at
Join/Renew Membership)
Other Wharton Alumni & Guests - $60
Gold & Benefactor Members - $10
RSVP:
Click here
to register.
Lite Bites from Ox Verte and water will be provided.
For more information, contact
WFTN@whartonny.com.
Due to building security requirements, you must pre-register for this event.
Registration is subject to availability and will close on Monday, November 5th at 4:00pm - No Exceptions!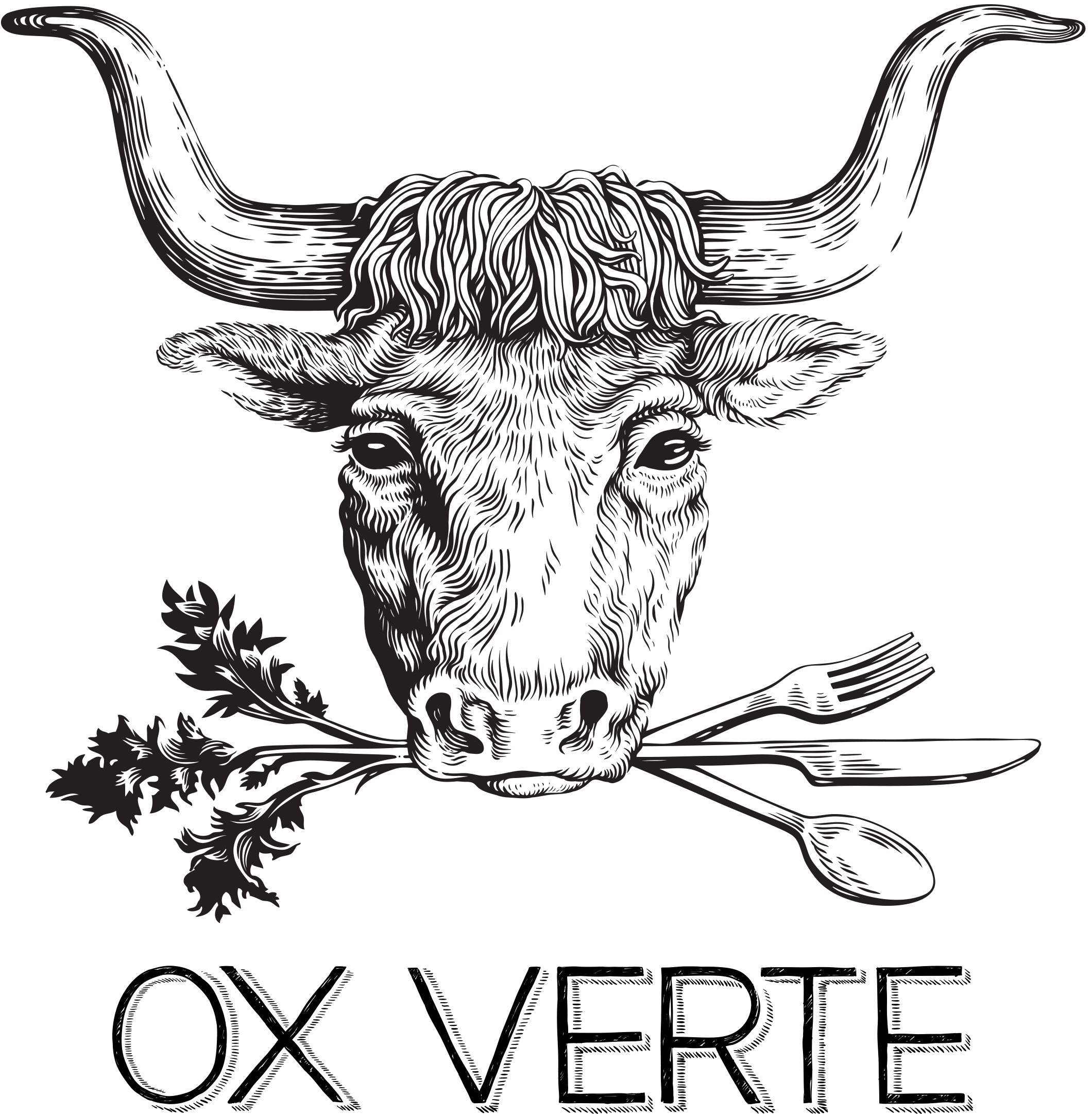 Ox Verte
Ox Verte
is a plant-forward food company working to reinvent office lunch and breakfast. At Ox Verte, we want to make seasonally-fresh, locally-sourced food an everyday occurrence, and offer wholesome meals that can nourish our bodies and nurture our communities.
The Company was founded in Feb. 2015 and serves groups sizes 10 - 1000 in NYC. Ox Verte is also a
Certified B Corporation
, a leader in the global movement to use business as a force for good. Read about us in
Food+Tech Connect
or
Edible Manhattan
or check out our
Instagram
.
When:
7:00PM - 9:00PM Tue 6 Nov 2018, Eastern timezone

Where:
Midtown Location

New York, NY
[ Get Directions ]
Enter Waitlist Here...