Fire Side Chat with Linda-Eling Lee
Wharton Asset Management Network (WAMN)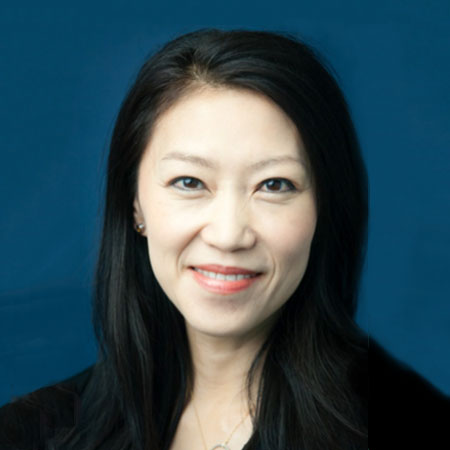 Join us for a fireside chat with Linda-Eling Lee, Managing Director and Global Head of ESG Research at MSCI. With 1,200 clients, ESG ratings on 6,500 companies, and more than 700 equity and fixed income ESG indexes, MSCI leads the industry on Environmental, Social and Governance research. ESG investing has existed since 1960s, but its adoption has recently accelerated as investors increasingly include it as part of their investment process, to manage risk and contribute to the advancement of ESG practices on behalf of clients. Linda will discuss about her research approach and how it is evolving to leverage machine learning, the traction that ESG research is getting in different regions of the world, and the impact that ESG can have on performance for asset managers.
About Linda-Eling Lee
As Global Head of Research for MSCI's ESG Research group, Linda-Eling Lee oversees all ESG-related content and methodology and chairs MSCI's ESG Ratings Review Committee. She leads one of the largest teams of research analysts in the world who are dedicated to identifying risks and opportunities arising from material ESG issues. The team, located in 12 offices globally, provides ESG ratings of 5,000+ issuers; industry and thematic research; and analysis used by investors for positive and negative screening.
Linda joined MSCI in 2010 following the acquisition of RiskMetrics, where she led ESG ratings research and was head of consumer sector analysis. Linda joined RiskMetrics Group in 2009 through the acquisition of Innovest. Prior to joining Innovest, Linda was the Research Director at the Center for Research on Corporate Performance, developing academic research at Harvard Business School into management tools to drive long-term corporate performance. Previously, she was a strategy consultant with Monitor Group in Europe and in Asia, where she worked with Fortune 500 clients in industries ranging from beverages to telecommunications.
Linda received her AB from Harvard, MSt from Oxford, and PhD in Organizational Behavior from Harvard University.
Linda has published research both in management journals such as the Harvard Business Review and MIT's Sloan Management Review, as well as in top academic peer- reviewed journals such as Management Science and Journal of Organizational Behavior.
When:
Thursday, December 6, 2018
6:00pm-8:00pm
Where:
Midtown location (
Note: Address will be sent via email to all registered guests 24-48 hours prior to the event to the "Primary Email" address listed in your profile. Please review your profile to confirm that the email address listed is correct.)
Cost:
WCNY Supporting - $20.00 (WCNY supporting membership costs $95/yr at
Join/Renew
Membership)
Gold & Benefactor Members - $0
Other Wharton Alumni/Guests - $40.00
Click here to register.

Due to building security requirements, you must pre-register for this event. Walk-ins cannot be accepted.
Registration is subject to availability and will close on Wednesday, December 5th at 4:00 pm - No Exceptions!
Cancellations must be made at least 48-hours (business day) prior to the event date by sending an email to
Gabriela Sanchez
. Refunds or credits for future events are not available for any no-shows or late cancellations.