Bring Your Human to Work
Career Development and Author Speaker Series
**This event has been cancelled.**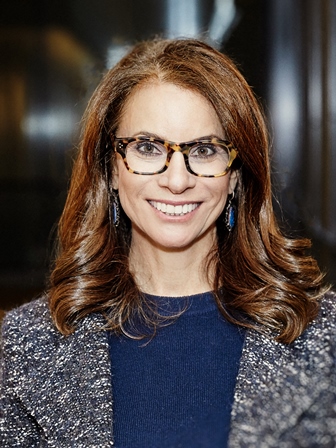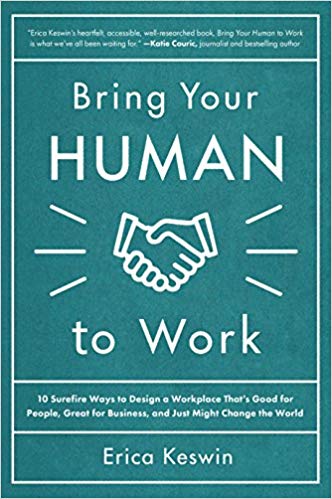 No one can argue that technology has transformed our world in myriad ways. It's allowed us to innovate rapidly, connect instantly, and get things done quickly. But it's also made the pace of life dizzying and work more overwhelming and impersonal. In the midst of our digital deluge, we have become disconnected from each other. This is bad for business and worse for people. So how can companies create workplaces and practices that encourage human connection? In
BRING YOUR HUMAN TO WORK: 10 Surefire Ways to Design a Workplace That's Good for People, Great for Business, and Just Might Change the World
(McGraw-Hill; On Sale September 25, 2018) author Erica Keswin shows how the future of work requires honoring relationships in everything we do, from creating our values to the way we run meetings, who we hire, how we use technology, whom we partner with, and how we evaluate and reward talent.
Erica Keswin
is a workplace strategist, executive coach, and the founder of the Spaghetti Project, a unique platform that shares the science and stories of connections at work with companies, teams, individuals, and communities. Erica has worked as a consultant at the Hay Group and Booz Allen & Hamilton, as the Executive Director at Russell Reynolds Associates, and as an executive coach at NYU's Stern School of Business.
Throughout her twenty-plus years working with some of the most iconic brands in the world, Erica has found that relationships are the most powerful driver of success for individuals and companies striving to attract and retain talent and loyal customers. Through her consulting and her research, Erica has developed a tried-and-true, human roadmap for people seeking a more meaningful and connected work life.
Bring Your Human to Work
is Erica's guide for the workplace revolution that honors relationships and puts people first.
Meet Erica & Book Praise
A limited number of books will be available for purchase and signature by the author.
When:
Monday, February 11, 2019
6:00 PM – 8:00 PM
Where:
Midtown Location (
Note: Address will be sent via email to all registered guests 24-48 hours prior to the event to the "Primary Email" address listed in your profile. Please review your profile to confirm that the email address listed is correct.)
Cost:
WCNY Supporting Member - $20.00 (WCNY supporting membership costs $95/yr at
Join/Renew Membership)
Gold & Benefactor Members - $0
Other Wharton Alumni/Guests - $40.00
Click here
to register. Please register early as events can and do sell out quickly.
Due to building security requirements, you must pre-register for this event. Walk-ins cannot be accepted.
Registration is subject to availability and will close on Friday, February 8, at 4PM- No Exceptions!