The Sponsor Effect: Road Maps for Sponsors and Protégés
Career Development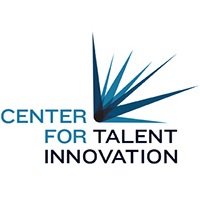 Sponsorship can be a game changer. Our research—five studies deep since we first published our findings in Harvard Business Review in 2010— shows that men and women who have powerful advocates tend to get the stretch assignments in which they prove their skills, gain visibility among top management, and get on the short-list for promotion. People with sponsors experience a quantifiable effect: they're more likely to ask for the raises and get career traction than those without sponsors. Sponsors who lever qualified women and people of color out of the marzipan layer into top leadership roles, in turn, reap considerable benefits, extending their capacity to deliver and burnishing their brand in the C-suite.
This presentation makes clear what sponsorship is, how it differs from mentorship, and why it's vital to the career success of women and people of color. We lay bare the mechanics of the relationship and explain why it eludes the people that most need it. Synthesizing our key learnings from dozens of focus groups, scores of interviews, and six years of action on the ground, we offer two "road maps," one for the junior party intent on cultivating advocacy, the other for the leader who recognizes he/she will need a powerful posse to fulfill his/her own mission and vision. One of our most important presentations—particularly for high-potential women and people of color.
Center For Talent Innovation
The mission of the Center for Talent Innovation is to drive ground-breaking research that leverages talent across the divides of gender, generation, geography, and culture; and to create a community united by an understanding that full utilization of the global talent pool is at the heart of competitive success.

Eunice Yu
is a senior engagement manager at the
Center for Talent Innovation
. She works closely with clients to understand their talent management, leadership development, and inclusive culture needs, and to collaboratively design and deliver targeted solutions. She was integral to the development, marketing and implementation of digital learning tools and resources that help companies create inclusive cultures based on proven CTI research and best practices. Yu previously practiced law in corporate restructuring, then worked as a freelance writer and editor with a focus on education consulting. Yu holds a BA from Cornell University where she majored in government and in psychology, graduating Phi Beta Kappa. She received her JD from Harvard Law School. Yu is a member of the Massachusetts and New York Bars.
When:
Wednesday, February 6, 2019
6:00 PM – 8:00 PM
Where:
Midtown Location (
Note: Address will be sent via email to all registered guests 24-48 hours prior to the event to the "Primary Email" address listed in your profile. Please review your profile to confirm that the email address listed is correct.)
Cost:
WCNY Supporting Member - $20.00 (WCNY supporting membership costs $95/yr at
Join/Renew Membership)
Gold & Benefactor Members - $0
Other Wharton Alumni/Guests - $40.00
Click here
to register. Please register early as events can and do sell out quickly.
Due to building security requirements, you must pre-register for this event. Walk-ins cannot be accepted.
Registration is subject to availability and will close on Tuesday, February 5, at 4PM- No Exceptions!