An Evening with Wharton Professor Damon Centola
Author Speaker Series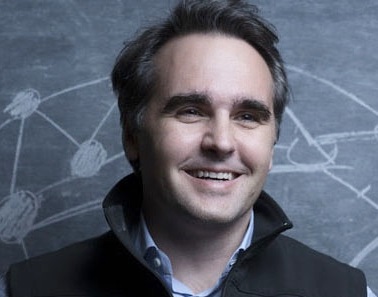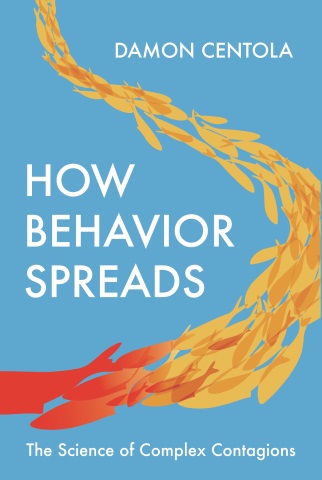 New social movements, technologies, and public-health initiatives often struggle to take off, yet many diseases disperse rapidly without issue. Can the lessons learned from the viral diffusion of diseases be used to improve the spread of beneficial behaviors and innovations? In How Behavior Spreads, Damon Centola presents over a decade of original research examining how changes in societal behavior--in voting, health, technology, and finance—occur and the ways social networks can be used to influence how they propagate. Centola's startling findings show that the same conditions accelerating the viral expansion of an epidemic unexpectedly inhibit the spread of behaviors.

While it is commonly believed that "weak ties"—long-distance connections linking acquaintances—lead to the quicker spread of behaviors, in fact the exact opposite holds true. Centola demonstrates how the most well-known, intuitive ideas about social networks have caused past diffusion efforts to fail, and how such efforts might succeed in the future. Pioneering the use of Web-based methods to understand how changes in people's social networks alter their behaviors, Centola illustrates the ways in which these insights can be applied to solve countless problems of organizational change, cultural evolution, and social innovation. His findings offer important lessons for public health workers, entrepreneurs, and activists looking to harness networks for social change.

Damon Centola is an Associate Professor in the Annenberg School for Communication and the School of Engineering and Applied Sciences at the University of Pennsylvania, where he is Director of the Network Dynamics Group. Before coming to Penn, he was an Assistant Professor at M.I.T. and a Robert Wood Johnson Fellow at Harvard University.

Damon received the American Sociological Association's Award for Outstanding Article in Mathematical Sociology in 2006, 2009, and 2011, and was awarded the ASA's 2011 Goodman Prize for Outstanding Contribution to Sociological Methodology and the 2017 James Coleman Award for Outstanding Research in Rationality and Society. He was a developer of the NetLogo agent based modeling environment, and was awarded a U.S. Patent for inventing a method to promote diffusion in online networks. He is a member of the Sci Foo community and Fellow of the Center for Advanced Study in the Behavioral Sciences at Stanford University.

Popular accounts of Damon's work have appeared in The New York Times, The Washington Post, The Wall Street Journal, Wired, TIME, The Atlantic, Scientific American and CNN. His speaking and consulting clients include Amazon, Microsoft, Apple, Cigna, the Smithsonian Institution, the American Heart Association, the National Academies, the U.S. Army and the NBA.

Damon's research has been funded by the National Science Foundation, the Robert Wood Johnson Foundation, the National Institutes of Health, the James S. McDonnell Foundation, and the Hewlett Foundation. He is a series editor for Princeton University Press, and the author of How Behavior Spreads.

When:
Thursday, April 11, 2019
6:00pm - 8:00pm
Where:
Midtown location (
Note: Address will be sent via email to all registered guests 24-48 hours prior to the event to the "Primary Email" address listed in your profile. Please review your profile to confirm that the email address listed is correct.)
Cost:
WCNY Supporting Members - $20 (WCNY supporting membership costs $95/yr at
Join/Renew Membership)
Other Wharton Alumni & Alumni Guests - $40
Gold & Benefactor Members - $0
Click HERE to register.
Please
register early
as events can and do sell out quickly.
Due to building security requirements, you must pre-register for this event. Walk-ins cannot be accepted.
Registration is subject to availability and will close on Wednesday, April 10th at 10:00am - No Exceptions!
Cancellations must be made at least 48-hours (business day) prior to the event date by sending an email to
Gabriela Sanchez
. Refunds or credits for future events are not available for any no-shows or late cancellations.
When:
6:00PM - 8:00PM Thu 11 Apr 2019, Eastern timezone

Where:
Midtown Location

New York, NY
[ Get Directions ]
Enter Waitlist Here...