WCNY Professional Development Series: The 360 Degree Leader
Accelerating your career from a Middle Management position.
Career Development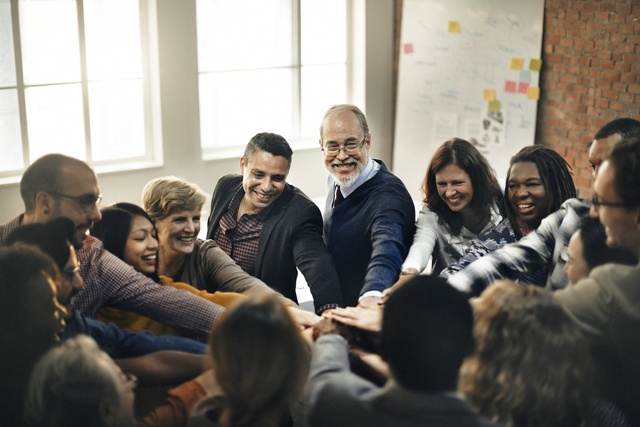 WCNY is happy to provide its members with a new offering:
THE PROFESSIONAL DEVELOPMENT SERIES
Rob Dinerman, W'78 will facilitate this series of interactive teachings which is meant to provide you with the thought leadership necessary to grow professionally and personally. These sessions will be geared toward all career stages. Class size is limited and participation will be encouraged. On Wednesday, March 27th, we will begin the series with the perplexing problems facing
middle managers
.
THE 360 DEGREE LEADER
How do you move up from middle management? Rob will discuss seven myths about the limitations of middle management explored in John C. Maxwell's book on the subject, The 360- Degree Leader. If you are looking to solve the frustrations which accompanies all middle management positions, this presentation and discussion will help. We will end this session reviewing some strategies for leading your team, your peers, and your management.
About Rob Dinerman
Rob Dinerman is Vice President of Marketing and Membership for the Wharton Club of New York and an Executive Director and Board Member for The John Maxwell Team (JMT), a 23,000 member global think-tank for Business and Leadership Transformation.
He began his career at Salomon Brothers where he worked on the Government and newly formed Mortgage Backed Securities trading desks. After developing trading systems there, he moved into technology, managing teams at tech companies like Oracle, Sun, and Gartner.
Rob earned his BS in Economics from Wharton majoring in Finance, Accounting as well as a Psychology degree from Penn. He is very active locally, serving as Vice President of the New Providence Board of Education and The Union.
When:
Wednesday, March 27, 2019
6:00 PM - 8:00 PM
Where:
Midtown Location (
Note: Address will be sent via email to all registered guests 24-48 hours prior to the event to the "Primary Email" address listed in your profile. Please review your profile to confirm that the email address listed is correct.)
Cost:
WCNY Supporting Members - $20 (WCNY supporting membership costs $95/yr at Join/Renew Membership)
Other Wharton Alumni & Alumni Guests - $40
Gold & Benefactor Members - $0
To Register:
Click here to register
Due to building security requirements, you must pre-register for this event.
Registration is subject to availability and will close on Tuesday, March 26th at 4:00 pm - No Exceptions!